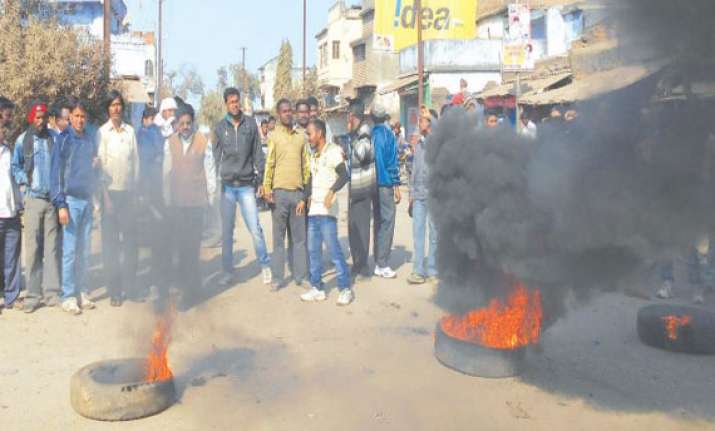 Ranchi: Normal life was disrupted today following a dawn-to-dusk Jharkhand bandh called by the Ajsu party in protest against the killing of its leader in Hazaribagh's Barhi block yesterday.
Long distance buses were off the roads, affecting services in Garhwa, Palamau, Hazaribagh, Ramgarh, Latehar, Chatra, Khunti, Ranchi and Lohardaga districts, according to police sources.
The bandh evoked mixed response in the Santhal Pargana region, sources said.
Bandh supporters burnt tyres to block roads in East and West Singhbhum districts, venting anger against the killing of their party general secretary Tileshwar Sahu.  The day was by and large incident-free, police said.  Being a Sunday, educational institutions and government offices remained closed.
Last Sunday, the party had observed a bandh demanding that Jharkhand be accorded special status category.  Meanwhile, the accused, who was arrested immediately after the gunning down of Sahu and had identified himself as Suraj Kumar, today told the police that his "real name" was Nitish alias Chhotu, Hazaribagh Superintendent of Police Manoj Kaushik said.
A resident of Nalanda in Bihar, he guided the police to a place at Azad Mohalla on Barhi-Dhanbad Road where unspecified number of detonators and gelatin sticks, two remote control devices, six .315 live cartridges and four country-made revolvers were recovered, the SP said.  In addition, the police have recovered the country-made revolver used by the assailant, he added.