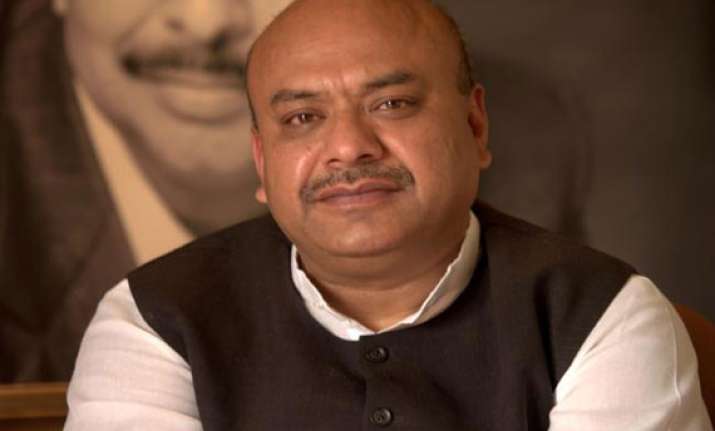 Itanagar: BJP leader Sudhanshu Mittal today said the party would request the NDA government to conduct a special audit of the funds allocated under centrally sponsored schemes by the Centre to Arunachal Pradesh.  
"Funds meant for various centrally sponsored schemes and other schemes are being mis-utilised in Arunachal Pradesh which needed to be investigated," Mittal said at a press conference here today.
Alleging that misgovernance was the mantra of the Congress government in the state, the BJP leader claimed that the Nabam-Tuki government in the state was deep rooted in corruption.
"Now the time has come and no more corruption will be tolerated and the party's legislators will remain vigil and expose corruption," he said.
To a question whether the party would accept if any unconditional support from dissident Congress MLAs to form the next government in the state, he categorically said his party did not believe in "buy and sell" politics.  
Mittal said that the 2014 elections had changed the prism of conventional politics in the country.  "We are working on the influx problem... and you will see the result soon," he said.
To a query regarding the controversial withdrawal of nominations of three BJP MLAs in the April 9 Assembly polls in the state, the BJP leader claimed that few returning officers were in hand in glove with the ruling party and fraudulently withdrew the nominations without the knowledge of the contesting candidates.
"We will not only fight the cases with the election commission to punish the officials but also in the court of law to provide justice to the candidates," he added.