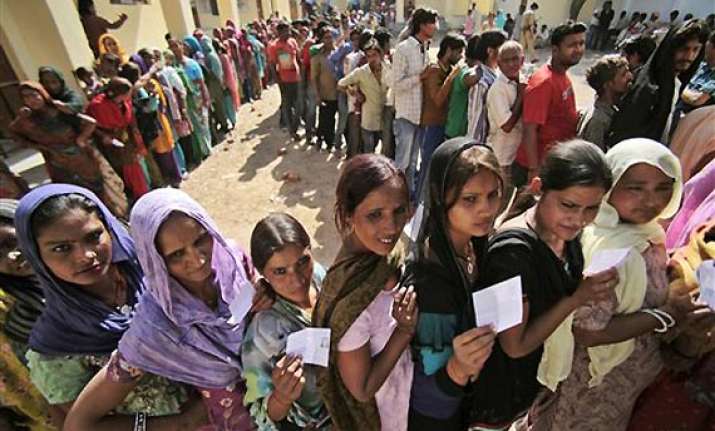 New Delhi: Millions voted across 14 states and union territories Thursday in the third round of parliamentary elections to pick 91 of the country's 543 MPs.
An estimated quarter of the 191 million electorate had voted by noon in five hours of balloting, with long queues of men and women seen right from the time the polling centres opened at 7 in the morning.
Voting picked up rapidly even in the few areas where it was initially dull. Officials at polling stations were kept busy checking identity cards of the voters and inking them.
Voter enthusiasm was high in both working class and middle class areas.
Electronic voting machines which broke down in a few places were quickly set right or replaced.
The Election Commission said the exercise all over was peaceful. In Delhi, a police officer told IANS: "All is under control."
In Bihar, however, two Central Reserve Police Force (CRPF) personnel were killed when Maoists exploded a concealed land mine in Munger district when they were on their way to neighbouring Jamui where polling was on.
A total of 1,414 candidates are in the fray Thursday, the third round of staggered national election that began April 7 in the country's northeast.