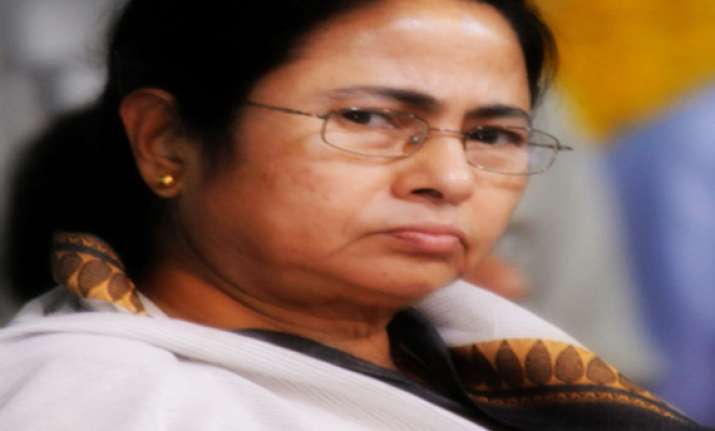 Budge Budge(WB): Trinamool Congress Chief Mamata Banerjee yesterday continued her attack on Narendra Modi and ruled out his possibility to become the Prime Minister saying 'those who have cause riots, has no right to become a PM candidate'.
Banerjee, who had demanded Modi's arrest, said that 'It is not that easy. After (he) had said all this, had I been in the Central government I would have tied (him) with ropes and would have made him walk on the road.'
She was referring to Modi's statement that if the TMC chief wants to sent him jail then she should not waste money for issuing tender for buying rope.
'Just tell me which jail I have to go. I will go there myself. I am here. My first job in jail will be to learn the Bengali language,' he had said in a rally earlier in the day.  Attacking Modi, she said, those who have caused riots, has no right to become a PM candidate.
'There can be a challenge on it if any day opportunity comes. But that opportunity would not come. The opportunity won't come, do not worry. Some with money are projecting (Modi as PM) like gas balloon.
On May 16, the gas balloon will burst and when the ballot boxes would be opened it will be only see two flowers (the symbol of TMC),' Banerjee said ruling out the possibility of Modi becoming the PM.
With Trinamool Congress supremo demanding his arrest, BJP's prime ministerial candidate at three rallies in West Bengal 0today said that she got angry with him for raising the issue of Bangladeshi infiltrators which she herself had raised in 2005.
'Didi gets angry with me as your love for me increases.  She remembers me 200 times a day. I don't know what she says of me. But Didi, your every word is blessing for me,' Modi told an election meeting at Krishnanagar.