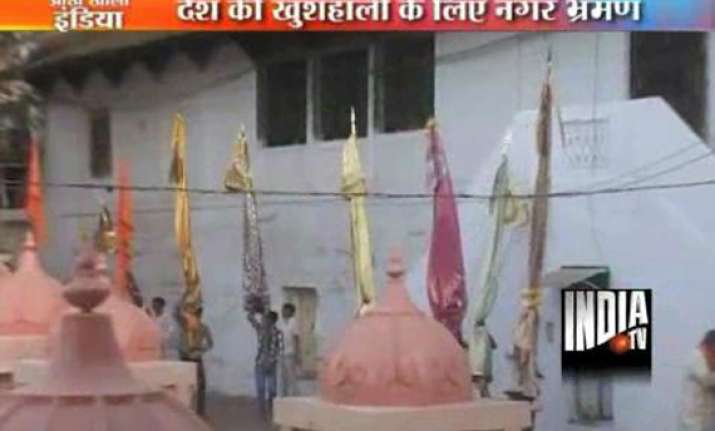 Ujjain, MP, March 13: A colourful flag procession alongwith tableaux was brought out from the famous Mahakaleshwar temple here on Monday to conclude the Rang Panchami festival.
 
The local district collector and state minister Paras Jain took part in the procession led by priests of the temple, dancing to the accompaniment of drums and cymbals.
 
The flag procession is brought out annually as a tradition with a view to seek peace and prosperity throughout the country.
 
Thousands of devotees flocked to watch the procession. The tableaux were on Baba Mahal, Sai Baba and Maa Parvati.
 
The procession ended peacefully when the flags returned to the temple late in the night.