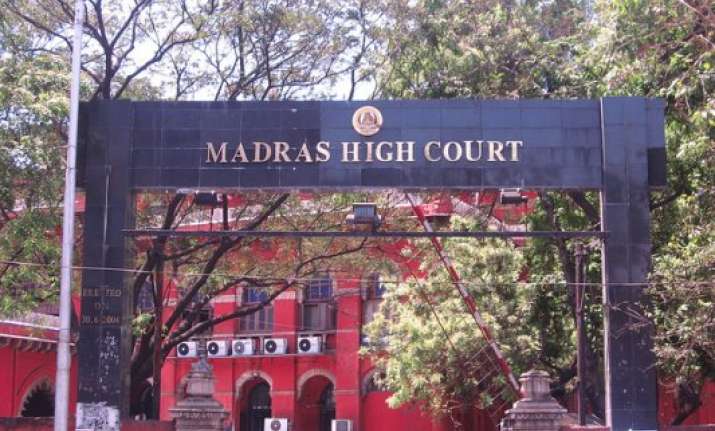 Chennai: The Madras High Court has directed Tamil Nadu government to complete the process of sanctioning the posts of Principals and Assistant Professors on a regular basis in the constituent colleges of Thiruvalluvar University, Serkkadu, within a month.
The First Bench, comprising Chief Justice Sanjay Kishan Kaul and Justice M Sathyanarayanan before which the compliance reports were filed by the University and the state government, gave a direction in this regard to the Principal Secretary, Department of Higher Education.
The University submitted it has sufficient funds and the government has accepted the proposals but the latter have to sanction the posts.
When the matter came up recently before the Bench, counsel for the University submitted they could carry out the process of appointments within three months of posts being sanctioned.
The Special Government Pleader submitted that the proposal has been received on October 7 this year and is under process and final orders will be issued expeditiously.
The bench said "we can conceive of no reason why this process should take more than a month, especially keeping in mind that there is no financial implication."
It also directed the University and the state government to adhere to the aforesaid schedule.
The matter relates to a PIL filed by a lawyer I Elangovan challenging a June 25, 2014 University notification,calling for an interview for the posts of Principals in respect of constituent colleges as Guest Lecturers.
Alleging these appointments year after year has resulted in failure to maintain minimum standards of university education, he prayed for a direction to the University to appoint Principals and Professors only on a regular basis in the constituent colleges as per the UGC rules.
Earlier when the matter came up on August 20, the first bench called for the compliance report following which counsel for the University and the government assured it they would do so.
The University Registrar submitted in the report that a high-level meeting on October 7, comprising Education Department authorities and the UGC Vice-Chairman, had decided to financially support the university and ensure flow of funds to it.
It was also submitted that the government has accepted the proposals of the University on constituent colleges for sanction of teaching and non-teaching posts and salary grants would be processed and final order be passed expeditiously.
After recording the compliance report, the Bench directed the government to complete the process within a month.