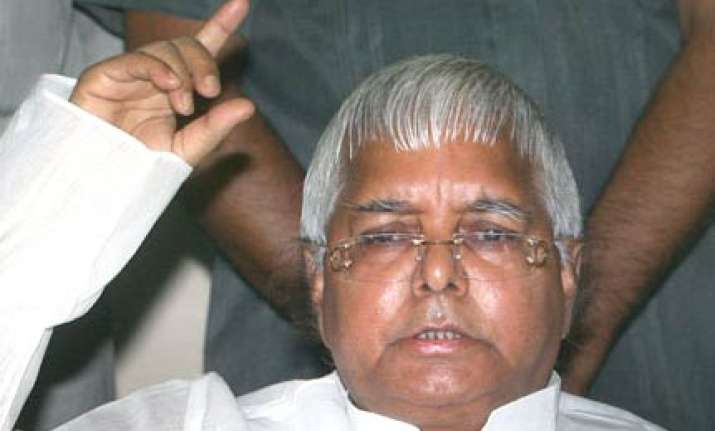 Toughening his stand against Women's Reservation Bill, RJD supremo Lalu Prasad on Saturday said he would not get bowed down to any pressure and would continue fighting against the present form of the bill.
"Let them get me marshalled out using military or any other force in the Lok Sabha, I will fight against any attempts to get the bill passed in Lok Sabha in its present form," Prasad said while addressing the activists of the Muslim Khawatin Morcha in Patna. .
"We want that the bill should facilitate reservation for minorities, NREGA workers and other backward class women who deserve justice," he said adding he would take the battle to its "logical conclusion".
After a hue and cry raised over the present form of the bill, Prime Minister Manmohan Singh had agreed to hold consultations on the issue with political parties, Prasad said.
He alleged that the Congress and BJP were trying to bring the bill in the Lok Sabha for "ulterior intentions" which would be fought with full vigour and strength.
Prasad also indicated that the Congress' recalcitrance over tabling the bill might lead to an early elections and asked his partymen to remain prepared for mid-term polls. PTI