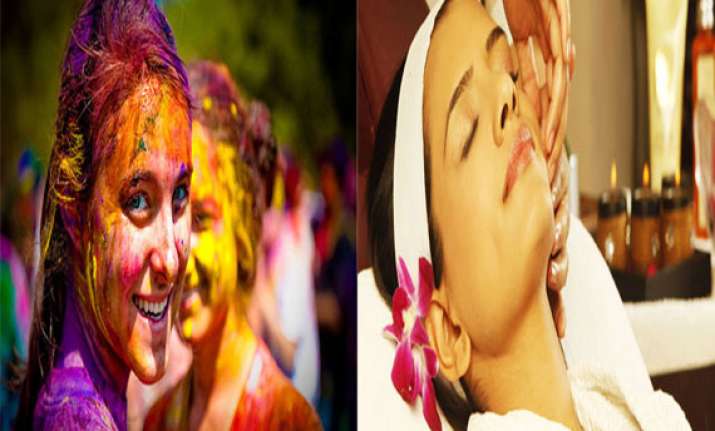 New Delhi: Holi brings colour, unrestrained joy, a promise full of warm days and new beginnings.
Most of us enjoy this festival just because it offers the opportunity to throw restraint out of the window for a few hours.
Colour is the essence of Holi but the use of these colours also brings along some skin related problems as the skinfriendly natural dyes used a decade ago have now been replaced by synthetic dyes that have toxic effects.
To minimise the potential effects of these on the skin and hair, it's best to take precautions. The precautions have to be taken for some days before and after Holi.
Here is the list: