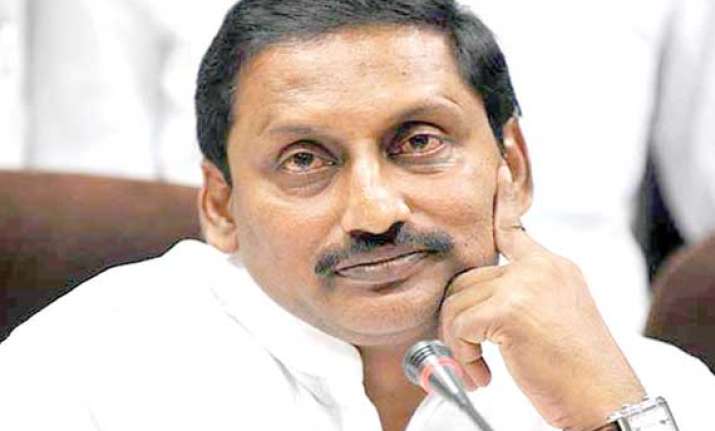 Hyderabad: N Kiran Kumar Reddy, who quit as Andhra Pradesh Chief Minister in protest against its division to create Telangana, on Thursday announced formation of a new party ahead of elections on the promise of upholding the "dignity and prestige" of Telugu people.
Ending weeks of speculation, Reddy who quit the Congress on February 19, said the policies and programmes of the new party would be unveiled at a public meeting at Rajahmundry in coastal Andhra on March 12.
"Together we are starting a new party for upholding the prestige and dignity of Telugu people which was hurt very badly by the way they divided the State.
"They violated the conventions and procedures...insulting to Telugu people...That's the reason we are starting a new party to uphold the dignity and prestige of Telugu people...," said Reddy, who was flanked by some MPs who were expelled earlier from Congress for moving a no-confidence motion against the UPA government.