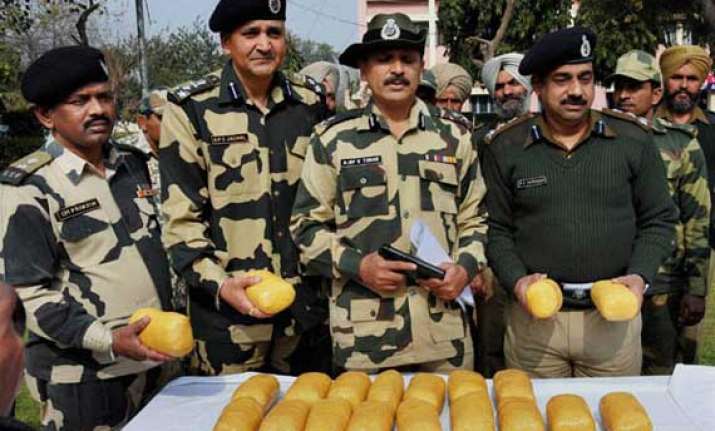 Jalandhar: Border Security Force (BSF) today seized 27 kg heroin, worth Rs 135 crore in the international market, along with 500g opium and arms and ammunitions after a brief encounter with Pakistani smugglers in Abohar sector near Indo-Pak border here.
"The narcotics and the explosives were recovered after the jawans manning the border near Khanpur outpost in Abohar sector witnessed some suspicious movement," said Jaswal Singh, Assistant Inspector General, Punjab Frontier.  When challenged, the smugglers opened fire on the jawans, who also retaliated.
Following a brief gunfight the smugglers managed to escape taking advantage of the darkness, Singh said.  
But they left behind 27 kg heroin, 500g opium, two pistol magazines, 42 cartridges, two Pakistani mobile phones, and one sim card.
The BSF has recovered a total of 169.85 kg heroin from near Indo Pak border this year.