Follow us on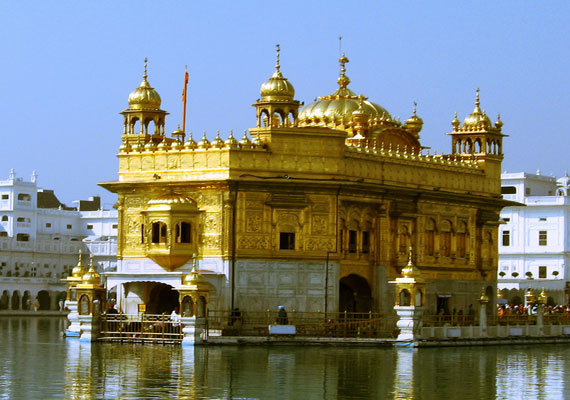 New Delhi: The Golden Temple which is popularly known as Harmandir Sahib or Darbar Sahib among its devotees, is the holiest shrine of Sikhism. Harmandir Sahib, situated in Amritsar, Punjab, was built by  the fifth guru of Sikhs, Guru Arjan Dev Ji in 16th century.
It is situated in the middle of a lake or temple tank known as 'sarovar'.  After the completion of Adi Granth (holy scripture), on 1st September, 1604, it was placed in the Gurudwara by Guru Arjan Dev Ji.
In 19th century, Maharaja Ranjit Singh covered the Gurudwara with gold, which gives it a distinctive look and its English name, the Golden Temple.
Here are some facts about the Golden Temple.
Originally built in 1573, the site of the Gurudwara was surrounded by a small lake in a thin forest. The construction of lake took place under the supervision of fourth guru of Sikhism, Guru Ram Das Ji, which was completed after four years in 1577.
The construction of the Gurudwara was initiated by Guru Arjan Dev Ji but the foundation stone of Harmandir Sahib was laid by a Sufi Saint Mian Mir in  December 1588. The Gurudwara was completed in 1604.