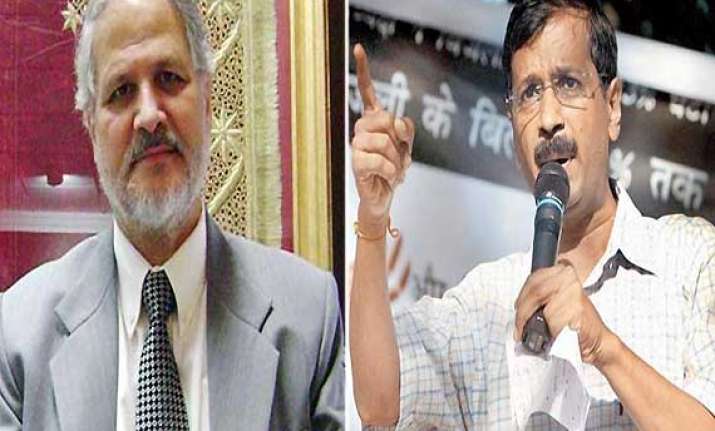 New Delhi: Lashing out at Lt Governor Najeeb Jung for not recommending dissolution of the House as per the Cabinet's decision, Arvind Kejriwal, who resigned as Delhi Chief Minister yesterday, said that he was "openly flouting" the decisions taken by a majority government.  
"I am questioning the logic of his decision (of not recommending dissolution of the House)," Kejriwal said, adding that the constitution says that he is bound by the decision taken by the Cabinet of a majority government.  
"He did not agree to many of our decisions. Our Cabinet took a decision of having this session outside the House. Even he did not agree to that. He was openly flouting the constitution and I don't know why," he told news channels.  
In his resignation letter yesterday, Kejriwal had recommended Jung to dissolve the House and conduct fresh elections.
In his letter to President today, sources said the Lt Governor has sent a "factual report" on the situation in the national capital and has not mentioned whether national capital should be put under a spell of central rule or dissolve the House for holding elections along with Lok Sabha polls.