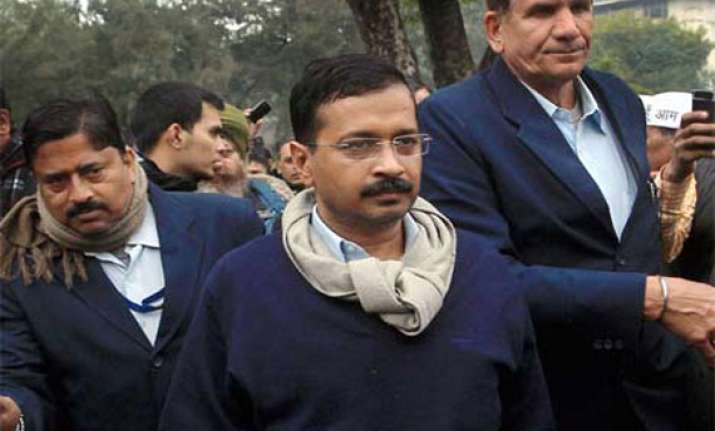 New Delhi: Delh Chief Minister Arvind Kejriwal's new residence is now at Tikal Lane in central Delhi. The UP police has, at last, heaved a sigh of relief.
Kejriwal has already shifted all his belongings from Girnar Towers in Kaushambi to Tilak lane on Friday and the family will move to his new residence on Saturday.
Kejriwal was living in a three-bedroom apartment in Girnar Towers in Kaushambi area since 1995 with his wife, two children and his parents.
The house was allotted in the name of Kejriwal's wife Sunita, who is an IRS officer.
Earlier Kejriwal was offered a two five-bedroom duplex flats on Bhagwan Das Road to which he refused to shift after BJP MLAs come down hard upon him.
In the Delhi Assembly BJP leaders charged that the CM's decision to accept the two flats was in "total contradiction" of AAP's claim that it will practice austerity.
Later Kejriwal made the announcement that he and his six ministers had decided not to stay in any government bungalows but instead live in modest flats.
Residents of Girnar Towers have also heaved a sigh of relief after their most famous neighbour moved away. Their freedom to move about had been severely curtailed because of deployment of police for the last 2 months.