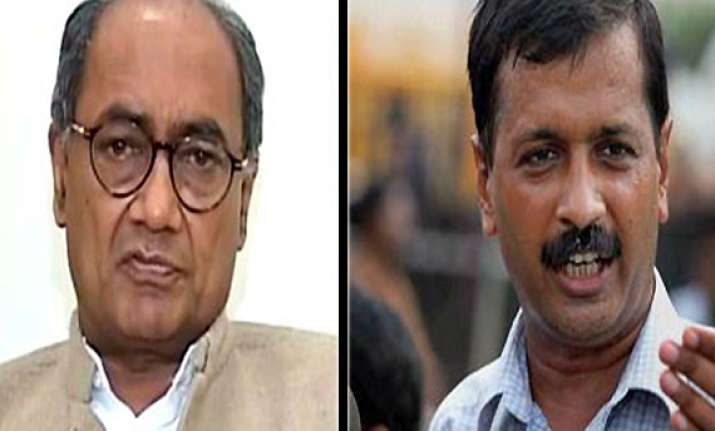 Kanpur (UP), Oct 17: Terming the team Anna member Arvind Kejriwal as "politically ambitious", Congress general secretary Digvijay Singh today dared him to contest election rather than "backstabbing" the party.

"Kejriwal, who is a politically ambitious person, keeps on making tall claims about his popularity," he said on the sidelines of a function here last evening.

Instead of harping about his popularity and stabbing the Congress in the back, Kejriwal should take part in elections, Singh said.

Attacking Janata Party president Subramanian Swamy, he alleged the former minister is an "RSS man who is spreading canard in the country".

Replying to a question about the ongoing 'Jan Chetna Yatra' of L K Advani, the Congress leader said the arrest of former Karnataka CM B S Yeddyurappa is an example that the BJP is "completely mired in corruption" and such an exercise has lost its relevance in these circumstances.

The RSS has used the "mask" of Ramdev and is now using that of Hazare, he said.