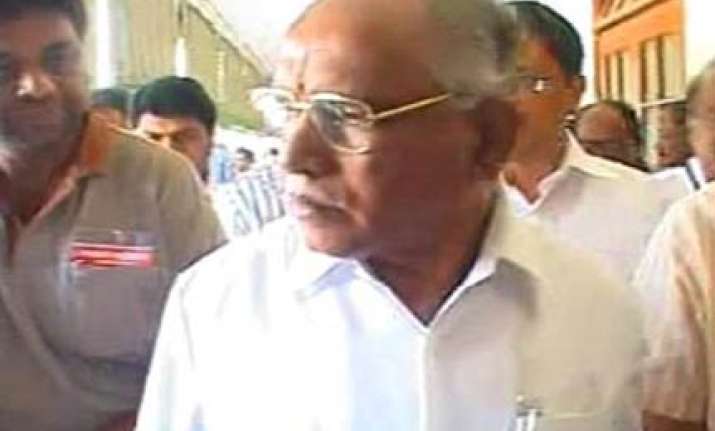 Bangalore, Oct 11: The Karnataka High Court today resumed hearing on the petition challenging the disqualification of 16 MLAs by Speaker K G Bopaiah.The petition filed by the MLAs, including 11 of BJP, has sought quashing of the orders of the Speaker, terming their disqualification as a "clear violation of statutory rules". 
"The disqualification rules and procedures which have been laid down in the Constitution have not been complied with at all", the petition before a Division Bench comprising Chief Justice J S Khehar and Justice N Kumar, said.
During arguments, one of the counsels for the rebel BJP MLAs submitted the MLAs had not withdrawn their memembership from the party but had "only expressed lack of confidence in the Yeddyurappa Government because of rampant corruption and nepotism". 
Former Solicitor General Soli Sorabjee, appearing for the BJP government, submitted that the order was in "full compliance with natural justice under the 10th Schedule of the Constitution". The Speaker had disqualified 11 BJP MLAs and five independents just ahead of the trust vote in the Assembly which was won by Chief Minister B S Yeddyurappa.PTI