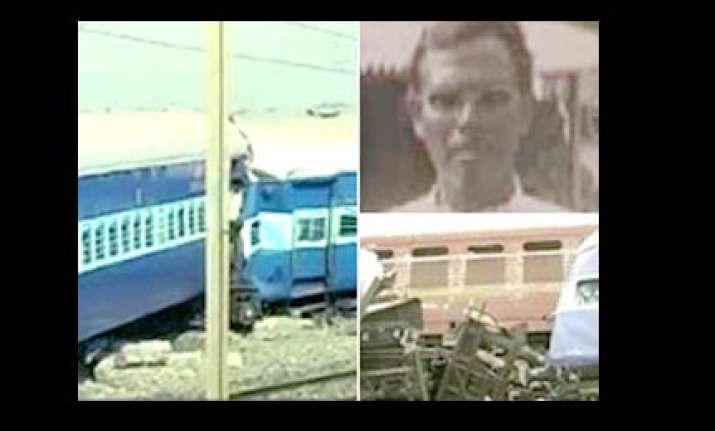 People's Committee Against Police Atrocities (PCPA) leader and one of the prime accused in the Jnaneswari Express derailment Bapi Mahato was on Sunday arrested by West Bengal police from Jamshedpur, a senior police officer said.
Acting on a tip-off, a police team led by Jhargram Sub- Divisional Police Officer (SDPO) went to Jamshedpur and arrested Bapi Mahato, his relative Bimal Mahato and Bimal's wife from a guest-house, police said.
 Bapi Mahato would be produced before a court today in Jamshedpur and then brought to Jhagram, Superintendent of Police, Jhargram, Pravin Tripathy told PTI.
The CBI on June 17 had named PCPA Convenor Asit Mahato and two other senior activists, Umakant Mahato and Manoj alias Bapi Mahato, as the main accused in the train derailment and announced a reward of Rs one lakh each for information leading to their arrests.
Yesterday, PCPA leader Bholanath Mahato was arrested by a joint-team of CBI and West Bengal police from Khemasuli area in Kharagpur.
 Bholanath was believed to have been present when the train derailed at Sardiha killing 148 passengers, officials had said.
 On June 15, the CBI had arrested PCPA leader Hiralal Mahato from Rasua village who had used a van to ferry the saboteurs to the railway tracks on May 27, hours before the disaster. PTI