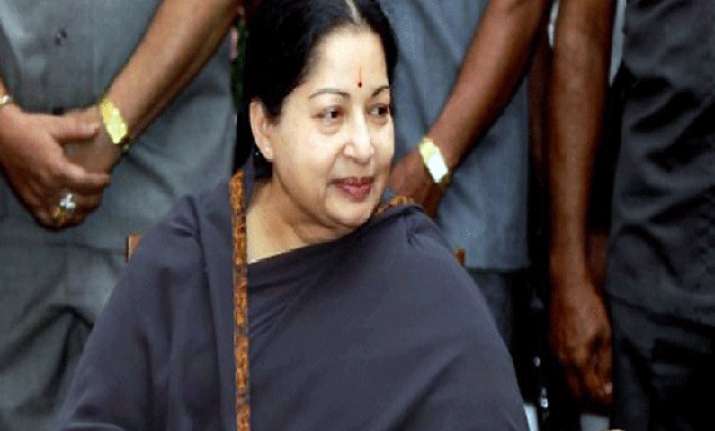 New Delhi, Nov 1 : Tamil Nadu Chief Minister J Jayalalithaa today moved the Supreme Court challenging the Bangalore trial court's order directing her to appear before it again on November 8 in a disproportionate assets case.  Challenging the order, the AIADMK chief alleged in her petition that as per the apex court's direction she had already appeared before the court on October 20 and 21 and she cannot be summoned again.

She pleaded that as per the apex court's order she was supposed to personally appear before the trial court only once and she cannot be forced to appear before it again.  The trial of the disproportionate assets case, allegedly involving accumulation of assets worth over Rs 66 crore by Jayalalithaa between 1991 and 1996 is going on in Bangalore court.

The DA case proceedings were shifted out of Tamil Nadu by the apex court after she feared she might be denied a fair trial in Tamil Nadu due to state's erstwhile DMK government, which she had accused of implicating her in false cases.

The trial court had on October 21 directed her to appear again on November 8, saying that her questioning remained inconclusive. During two days of hearing on October 20 and 21,she had answered 567 questions.