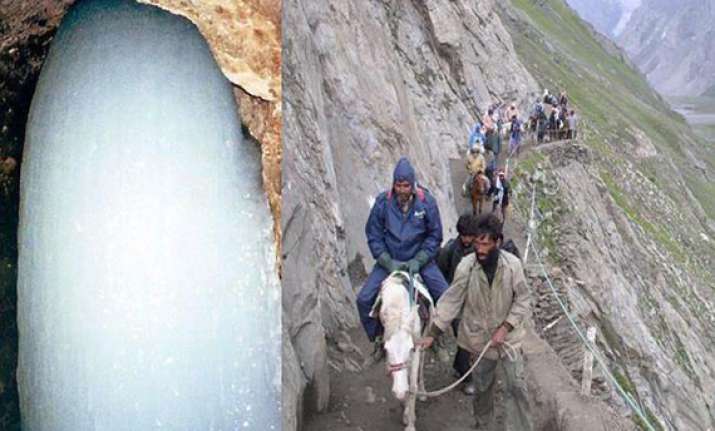 Srinagar, Jun 30: With heavy rush of unregistered Amarnath yatris making way to Pahalgam and Baltal base camps, Jammu and Kashmir tourism department has started issuing on-the-spot-permissions to tourists and pilgrims.
"In order to facilitate the tourists and locals to visit to Pahalgam and Sonmarg, the Department of Tourism has started on-the-spot-permissions at Tourist Reception Centre Srinagar," an official release of the tourism department said.
The release said tourists and locals other than Amarnath yatris, who want to visit these places for a day trip, should contact the the Tourism Department to obtain the permission in order to avoid any inconvenience.
Official sources said the decision to issue permission letters to tourists for visiting Pahalgam and Sonamarg was taken as large number of unregistered Amarnath pilgrims were reaching these places as tourists and trying to proceed for the yatra.
More than 23,000 unregistered pilgrims or those with registration for later dates were turned back from various access control gates in the first two days of the yatra.
Sources said a significant number of pilgrims succeeded in breaking through the access control gate at Chandanwari on first day of the pilgrimage in Friday.
However, officials of the Shri Amarnathji Shrine Board (SASB) did not respond to the queries about the incident.