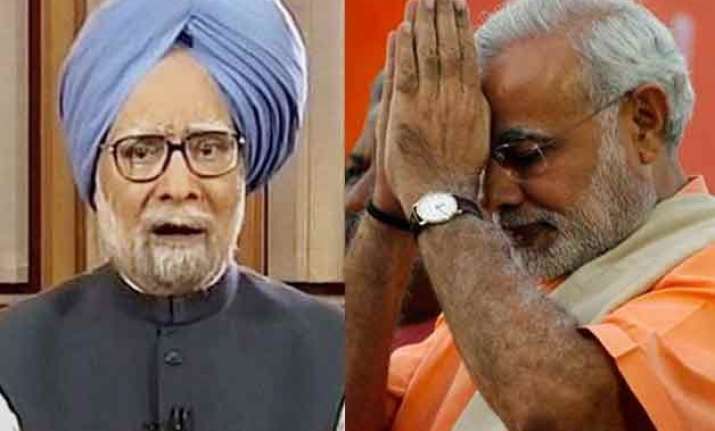 While UPA was in power, ex-prime minister Manmohan Singh was often criticized to be a puppet in hands of Congress chief Sonia Gandhi and the same was never expected from the current BJP government seeing the kind of stronghold Prime Minister Narendra Modi plays in the party and in the cabinet.
However, the ongoing tussle between Modi and his ideological mentor RSS raises speculations if the power struggle action will be replayed in the current regime as well.
Although Modi government is yet to complete its first year in the office however, a big question has already started looming large whether it is also trotting the same path like its precursor.
The two political scenarios even resemble a lot.  While Singh was handpicked by Sonia Gandhi over Congress veterans to be her proxy PM in a remarkably similar manner Modi seems to be chosen by RSS to be BJP's PM candidate. Again both of them faced severe resistance from respective party veterans too.
Also, where Singh was driven by a reforms agenda promoting breakneck industrial advancement that clashed with the populist course suggested by the veteran Congress party members in the same manner today Modi development juggernaut plods upon RSS speed breakers of divisive communal agenda and Swadeshi bogey.
If given an insight, in both the cases governance and policy making have been the biggest sufferers regardless of the ideologies of their carriers.
Another striking similarity is that both the regimes are facing intrinsic contradictions and not personality clashes or deep-rooted conspiracies by any motley group. In case of UPA, neither did Singh spoil terms with Sonia Gandhi although he held disparities with her advisers nor did the National Advisory Council or party bosses deliberated the downfall of Singh government as they knew well if they tried then they too would be buried.
Similarly, Modi is also considered as political mainstay by both RSS and its affiliates. None of them wish ill of the current regime or even think of deliberating a downfall of the first majority government of BJP which is a source of pride for the entire Sangh parivar.
No doubt the situation stands as a striking irony of history in itself.