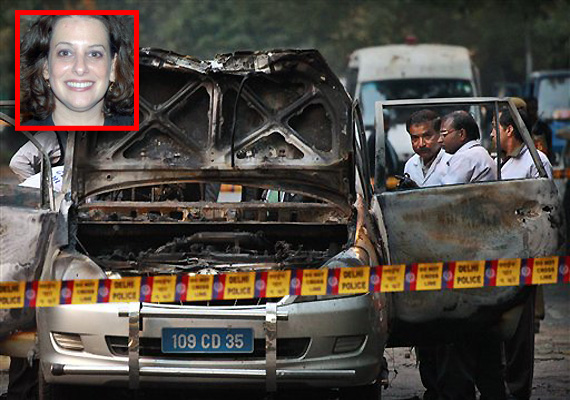 New Delhi, Feb 16: The condition of Tal Yehoshua, the Israeli woman diplomat who is recuperating at a hospital here after suffering injuries in the bomb attack here on Monday, remained stable and she is likely to be discharged soon.

Admitted in the ICU of the Primus Super Speciality Hospital since Monday night, 40-year-old Tal, the wife of Israeli Defence Attache, has undergone a spine and liver surgery and is responding well to treatment, doctors attending on her said.

Dr Arun Bhanot, chief of spine surgery with the Hospital, said "her condition is improving. She is stable and conscious. We will monitor her for another day at the ICU and then we will shift her to the room, depending on her condition."

Tal was taken to the hospital from the blast site on Monday evening after shrapnels had got stuck in her spine and liver.