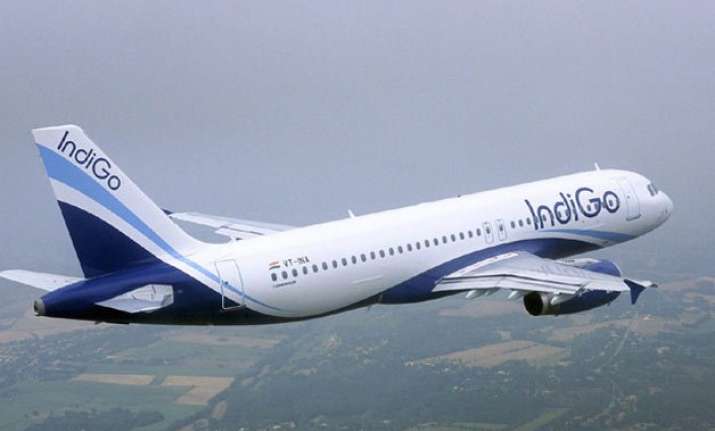 Hyderabad: Indigo airlines offloaded at least 70 passengers from a Raipur-bound Indigo flight at Rajiv Gandhi International Airport last night on grounds of "unruly behaviour"
The incident occurred between 8:30 PM and 9:00 PM when the passengers, who were travelling to Raipur from Hyderabad in a group, were trying to exchange seats among them.
This led to an altercation between the cabin crew and two-three members of the group over this. "The cabin crew then called the ground staff to assist them. The situation worsened and led to the extent of offloading of passengers," airport police inspector T Sudhakar said.
Following their deplaning, fliers lodged a complaint with airport police alleging they were harassed by the airline staff. The passengers, in their complaint, have also alleged that they were harassed by the airline's staff and that the flight took-off without handing them their check-in baggage.
On the other hand, the airline said in a statement that the passengers were offloaded "on the grounds of unruly behaviour" and an FIR has been lodged with local police in this regard.
"Indigo confirms offloading of 70 passengers (group booking) who were scheduled to fly on 6E-466 from Hyderabad to Raipur on January 22 on the grounds of unruly behaviour," the statement said.
Some of the male passengers (of the group), who were standing in the aisle, did not pay heed to the repeated requests made by the cabin crew to take their seats before closing of the aircraft doors for take-off. They then "began to brush their luggage against one of the crew members", it alleged.
The cockpit informed the Captain-in-Command of the situation who further brought it to the notice of airline's security ground staff.
The security ground staff requested these passengers to cooperate with the crew, but they started shouting and made "threatening" remarks, the airline further said.
It said the other fliers also requested the crew to offload the "unruly" passengers. Despite their "unacceptable" behaviour, IndiGo went out of its way to ensure they all are served meals at the airport and accommodated on the subsequent flight free of charge, the airlines said.
"The staff also arranged doctors for other passengers on board who required medical assistance," it said.
(With PTI inputs)