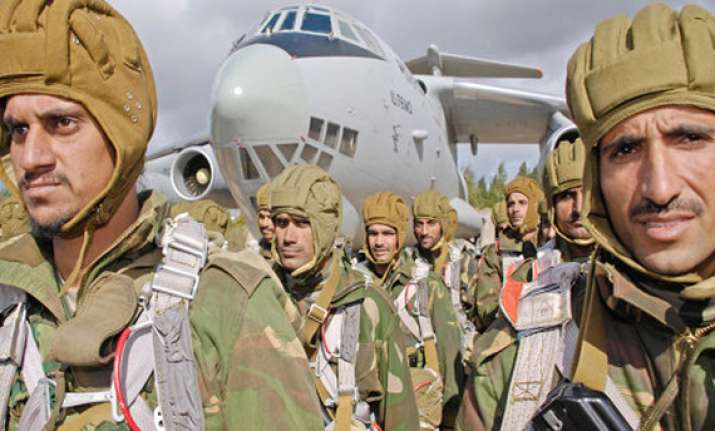 New Delhi, Jun 19:
Indian Army personnel will participate in a war-game with their Russian counterparts in a joint counter-terrorism exercise to be held close to Moscow's boundary with China and Mongolia in August.
The fourth round of army-to-army exercise, codenamed Indra 2012, will involve over 250 troops from both sides and will be conducted at a training range in eastern Russia, close to Mongolia-China border, Army officials said.
The two sides have also decided to make INDRA series of joint army exercises an annual affair which will be held alternatively in India and Russia, they said.
India and Russia have so far conducted three rounds of INDRA exercises. The first exercise was carried out in 2005 in Rajasthan, followed by Prshkov in Russia.
The third exercise was conducted at Chaubattia in Kumaon hills some time ago.