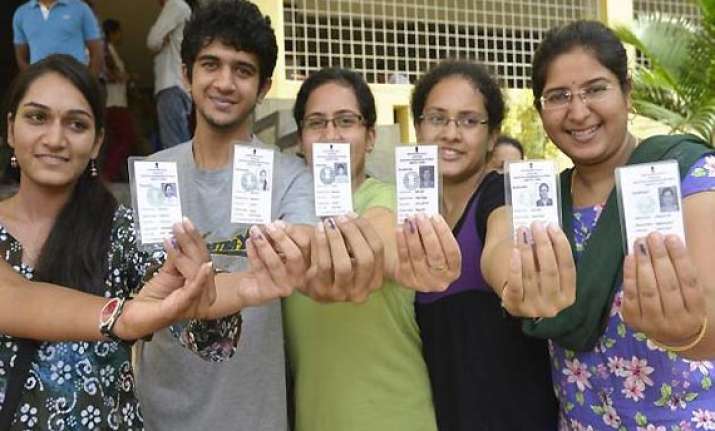 New Delhi: They may be voting for the first time but they are 100 million strong. India's first-time voters, many of whom are barely out of their teens, know what they want from the general elections - a strong prime minister and effective governance that can restore the country's growth path.
Many of the voters who would be casting their ballot for the first time in the April-May polls, whose results would be declared May 16, were of the view - based no doubt on what they read in newspapers and watched on TV - that scams have corroded the Indian economy while weak foreign policies have embarrassed it on the global stage.
But most of them have a good idea of the national scene and know exactly what they are talking about.
"Till a decade back we were growing at a rate of around eight percent; now that has dropped to four percent... immediate measures are needed to put the economy back on track and only a strong prime minister can do that," T.R. Rao, an 18-year-old commerce student in Hyderabad, told IANS.
"We need to focus on industries as well as agriculture," he added.
According to the Election Commission of India, 814 million people -- almost the combined population of Russia, the US, Brazil and Bangladesh -- would be casting their votes to elect the 16th Lok Sabha.
This is an increase of some 100 million from the 2009 elections -- and a sharp rise from the 176 million of 1951 when newly independent India conducted its maiden Lok Sabha elections.
Of these, over 23 million are aged between 18 and 19 years, constituting 2.8 percent of the national electorate.