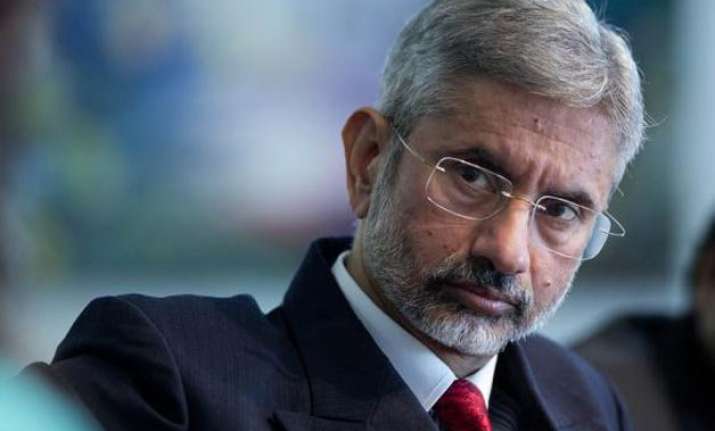 New Delhi:  Noting that the relationship with Pakistan has its share of challenges, India today hoped to take forward steps agreed by the two prime ministers in Ufa to combatterrorism and strengthen peace along the border, days after tensions rose over ceasefire violations.
Foreign Secretary S Jaishankar said Pakistan is part of the neighbourhood agenda, which has undergone a big shift symbolised by the invitation extended to their leaders when the government was first sworn last May.
"To India's west, the relationship with Pakistan has its share of challenges but is part of the neighbourhood agenda that I mentioned earlier. Our Prime Ministers meta week ago and agreed on steps to counter terrorism and strengthen peace and tranquillity on the border. We hope to take that forward," he said while delivering 21st International Institute of Strategic Studies (IISS) Fullerton Lecture here.
Last week, heightened tension was witnessed between the two countries along their border resulting in casualties on both sides following which India had warned Pakistan of "effective and forceful" response to unprovoked firing and cross-border terrorism.
The ceasefire violations came within days of a meeting between Prime Minister Narendra Modi and his Pakistani counterpart Nawaz Sharif in Ufa, Russia on the sidelines of the SCO Summit on July 10 when they agreed on a number of steps to re-engage including early meetings of BSF Director General and his counterpart from Pakistan Rangers followed by that of DGMOs and a dialogue between the two NSAs.
Though the theme of the lecture was "India, the United States and China", the Foreign Secretary delved on the country's relationship with its immediate neighbours including Pakistan and Afghanistan.
"Where Afghanistan is concerned, managing the consequences of the draw-down of foreign forces is the primary exercise underway. India supports an Afghan-owned and Afghan-led reconciliation process within the framework of the Afghan Constitution and internationally accepted red-lines," he said.
He also noted that India's traditional friendship with the Afghan people has been reinforced through an effective development programme in that country.
The interplay of India with the US and China is among the key factors that will determine the strategic balance in Asia and beyond, India's top diplomat said while articulating the country's aspiration to be a leading power rather than just a balancing one.
"The transition in India is an expression of greater self-confidence. Its foreign policy dimension is to aspire to be a leading power, rather than just a balancing power. Consequently, there is also a willingness to shoulder greater global responsibilities," he said.