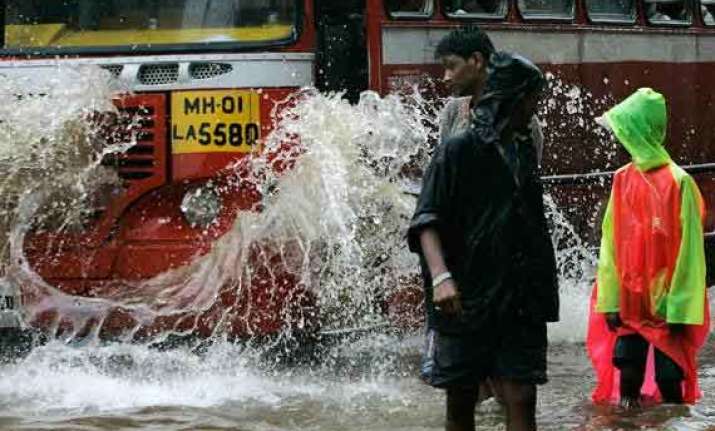 New Delhi: The Indian Meteorological Department (IMD) has issued an alert of 'very heavy' rainfall in Mumbai city, suburbs and Konkan region on Wednesday following which the administration has closed the Haji Ali Dargah, located in the southern part of the city.
Rainfall in Mumbai will exceed (approx) 7 cms and will remain in a range of 7-14 cms, IMD, Mumbai Director, VK Rajeev said.
A couple of areas in Thane district and the Konkan region might witness showers upto 24 cms, he added.
According to the IMD records, in the 24-hour period till on Tuesday from 8.30am on Monday, Santa Cruz recorded 48.3mm rainfall and Colaba had 26.6mm.
Meanwhile, the Tulsi lake, one of the six major reservoirs from which Mumbai mainly fulfills its water requirements, has started overflowing since Monday.
Water in seven major lakes, which supply water to the city, is 4.99 lakh million litres, civic body officials said.
The water in these lakes, as of now, is enough to last for about four months, the added.