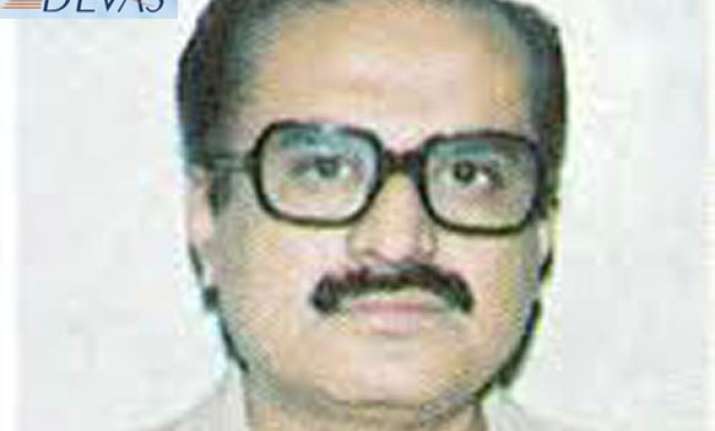 New Delhi, Feb 9 : The Hindu on Wednesday reported how the deal was struck between ISRO and Devas Multimedia  for the S-band spectrum.
The report says, on May 31, 2010, Business Line first reported ISRO's preferential maiden allotment of S-band spectrum to Devas Multimedia, which planned to launch digital satellite multimedia broadcast services (D-SMB) in India using that space infrastructure.
This is what Ramachandran Viswanathan, President & CEO, Devas, told The Economic Times (August 23, 2010), which followed it up:
"We began discussions with ISRO's commercial arm Antrix in 2003… The deal was first approved by the Antrix board, which had ISRO chairman, representatives from the Department of Space as well as eminent external independent members such as Ratan Tata.
"It was then approved by the Space Commission, whose members include Cabinet Secretary, Minister of State for Science and Technology, the National Security Advisor as well as the ISRO chairman. In 2005, the Union Cabinet also approved the deal.
"So, at every stage, our agreement with ISRO was approved and it was only after that we commenced the programme to develop satellite-based internet services."
Devas Multimedia is a company in which Deutsche Telekom is a minority equity stakeholder. Dr M G Chandrasekhar, Devas Multimedia chairman, is a former Scientific Secretary at ISRO, the report says.
This is what  Devas Multimedia says about Dr M G Chandrasekhar:
"Dr Chandrasekhar has served for over 35 years in various facets of Satellite Services with senior positions held in private industry as well as the India government. Prior to Devas, he was heading the International Asian Sales division of GeoEye, a leading satellite imaging company providing secure geo-spatial data to the US government (2005-2006). Prior to GeoEye, he was COO WorldSpace, a pioneer in digital satellite radio and MD WorldSpace India (1998-2005). Prior to WorldSpace, Dr Chandrasekhar served as Scientific Secretary and Member  of Apex Management Council, ISRO (1988-1997). He joined ISRO in 1973 and held various senior techno-managerial positions and played a key role in developing IRS and INSAT programmes..."