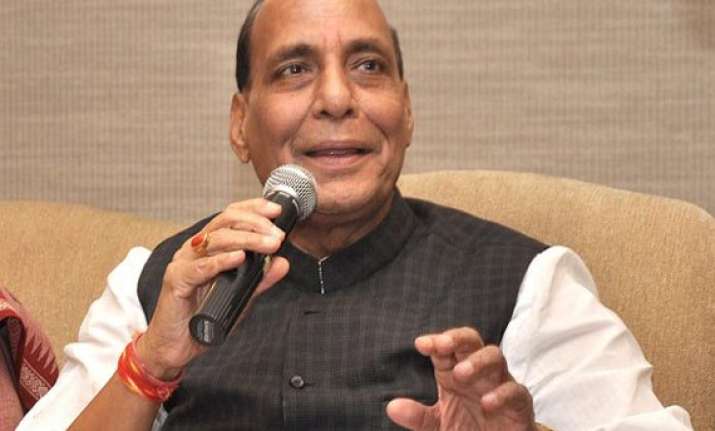 New Delhi: The issue of dual citizenship, being faced by nearly 50,000 Goans, is likely to be settled soon with Home Minister Rajnath Singh today issuing an order to find a lasting solution to it at the earliest.
At a high-level meeting attended by External Affairs Minister Sushma Swaraj and Goa Chief Minister Manohar Parrikar, Singh directed the Home Secretary to find an amicable solution at the earliest to resolve the issue, a Home Ministry official said.
The Goa Chief Minister briefed both Singh and Swaraj about the present situation and gave suggestions to tackle it.
The Union Home Ministry vide a notification dated March 28, 1962, had notified the Goa, Daman and Diu (Citizenship) Order, 1962, under Section 7 of the Citizenship Act 1955, which ensured that every person who or either of whose parents or any of whose grandparents was born before December 20, 1961, in the then Union Territories of Goa, Daman and Diu, shall be deemed to have become citizens of India on that day, except where any such person had made a declaration in writing within one month that he had chosen to retain the citizenship which he had immediately before December 20, 1961.
Many people in Goa have registered their names in the Portuguese birth registry, a facility they were offered by Portugal as citizens of their erstwhile colony, to get access to the European Union in pursuit of better career and economic prospects.