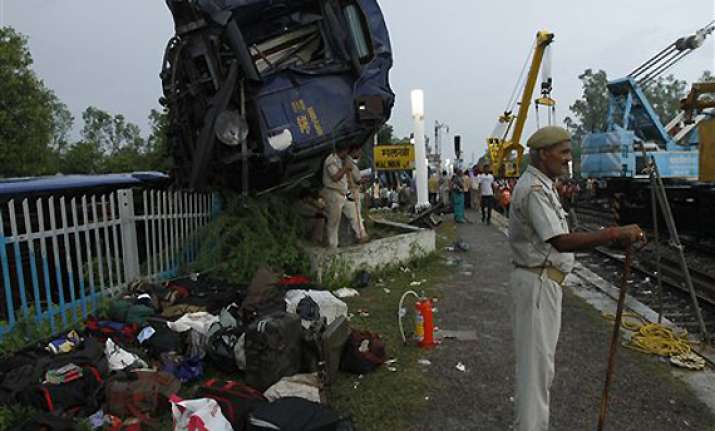 Fatehpur, Jul 12: Railway officials awaiting the outcome of the departmental inquiry have said that the driver of the ill-fated Howrah-Delhi Kalka Mail applied emergency brakes at a very high speed of 108 kmph to avoid hitting a herd of cattle which had strayed on the railtrack near Malwan.


After speaking to eyewitnesses and railway staff, the railway engineers have come to the conclusion that there was no sabotage angle involved in the mishap.

After checking out the rail tracks, they have failed to find out any crack or loose bolts and nuts. Several long-distance trains had passed the same track till half an hour before the mishap. There was no signal fault either.




A gangman working at the site a few minutes before the mishap told the officials that the train which was running at a very high speed, suddenly toppled when the driver applied emergency brakes.

Railway engineers say that any long-distance train running above 50 kmph may face trouble if emergency brakes are suddenly applied. It takes almost a minute for the entire train to come to a halt, once the brakes are applied.




Railway officials have ultimately come to the conlusion that it was human error on the part of the driver caused by a herd of cattle which led to the unfortunate mishap.