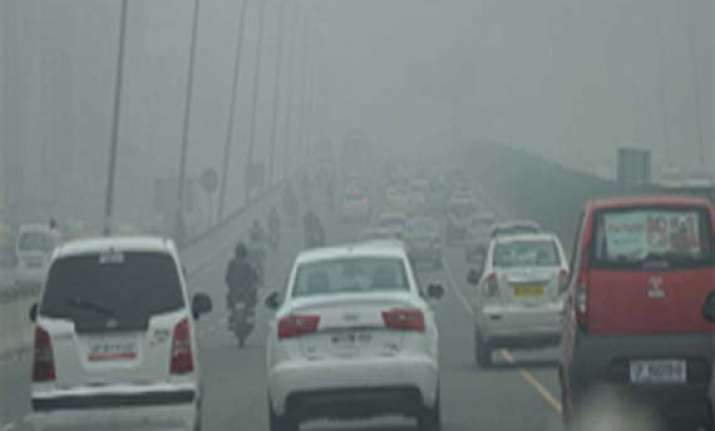 Gurgaon, Dec 15: People of over two dozen villages Saturday demanded an end to continuing traffic snarls on the Delhi-Jaipur Expressway and Kherki Daula toll plaza here and threatened to block the NH 8 if no solution is found, a sarpanch (village head) said.
Frustrated over routine traffic snarls on Delhi-Jaipur Expressway (NH 8), which extends till Mumbai and passes through Gurgaon, local sarpanchs and people of the Manesar and other villages here decided to take it up with the district administration here.
People from two dozen villages - Manesar, Kasan, Khoh, Nakhrola, Rampura, Shikohpur and Mohmadpur among others on the Gurgaon stretch of the under construction Delhi-Jaipur Expressway and Kherki Daula toll plaza (42 km from Delhi)
Saturday approached Gurgaon Deputy Commissioner P.C. Meena but he was not available.
"We were told that deputy commissioner (DC) was on leave and will be available Dec 17. We will first put the matter to the DC with time bound deadline, if the issues were not settled, we will choose next options that includes blockage of NH 8," said, Omprakash from Manesar.
"Traffic on the under construction Delhi-Jaipur Expressway usually remained chocked on the various stretches from Kherki Daula to Rewari. The construction company, Pink City Expressway Private Limited (PCEPL) is careless regarding the serious issue," said Shyochand, a sarpanch.
"The construction work remained completely paralysed from the last few months. Instead of labourers and engineers at cites, only security guards are there to look after the machines," Shyochand charged.
The Gurgaon police Aug 28 had lodged an FIR against the officials of Pink City Expressway Private Ltd. under sections 283 (danger or obstruction in public way or line of navigation) and 336 (act endangering life or personal safety of others) of the Indian Penal Code (IPC).
The first information report (FIR) was registered at the Kherki Dhaula police station on the basis of a statement of Head Constable Nawal Singh after traffic choas.
The PCEPL general manager had then blamed prolonged rains for the trouble.
"After the FIR, contractors left the work and condition remained the same as it was then," said a group of sarpanchs.
"Moreover, a few days back, three traffic policemen, including an inspector ranked officer were suspended for misbehaving with a senior district officer. The incident happened during a traffic jam on Delhi-Gurgaon Expressway, and near Shikohpur Mor (turning). This shows the seriousness of the problem," they said.
A senior official from PECPL, who did not wish to be named said: "The NHAI had to provide us land for the road construction at various stretches including Naurangrur, Manesar and Dharuhera. We are still waiting for that."
Besides this, villagers said that traffic snarl at Kherki Daula toll barrier has become gruesome.
Delhi Gurgaon Super Connectivity Limited (DGSCL), the contractor company of Delhi-Gurgaon Expressway has deployed some local goons, some of them with criminal records at the toll, they charged. They usually misbehave with motorists.
"Their behaviour can become the reason of conflict at the toll in future," the villagers warned.