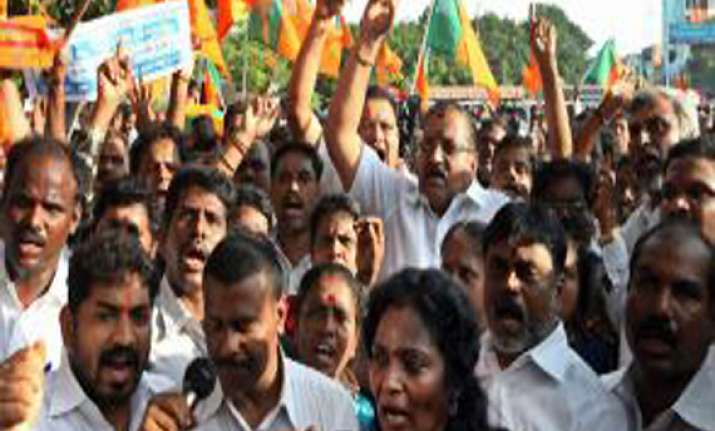 Rajkot, Aug 10: BJP investors cell members today held a rally in which a skit was presented with a weakening Indian Rupee brought in an ambulance with blood and saline drips.
Prashant Vala, president of local BJP investors cell said, during Vajpayee's rule, the Indian Rupee was Rs 44 a US dollar, and now it has touched Rs 62 per dollar.
Millions of investors, entrepreneurs and those from middle class have been affected due to skyrocketing prices following a weakening rupee, Vala said.
Importers have been worst hit, and Gujarat industry is facing acute problems, said Sunil Shah, convenor of Investors Cell.