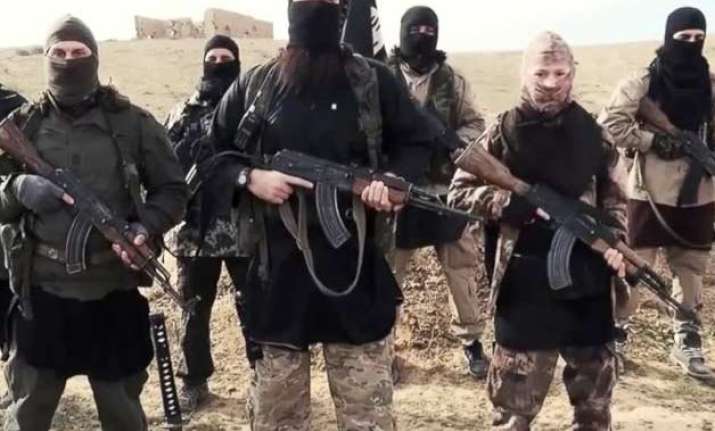 New Delhi: Involvement of community elders, monitoring of radical social media platforms and real-time sharing of information through a central monitoring unit are a few steps government plans to take to prevent youths getting attracted to radical ideologies, such as that propagated by ISIS.
The decision was taken in a high-level meeting of senior officials of state governments convened by MHA to discuss the problem of young people being attracted to radical ideologies as propagated by terror outfits.
The meeting, chaired by Union Home Secretary LC Goyal, was attended by Home Secretaries and DGPs of 12 states - Jammu and Kashmir, Uttar Pradesh, Andhra Pradesh, Telangana, Karnataka, Maharashtra, Kerala, Assam, Punjab, West Bengal and Delhi (Commissioner of Police).
Home Secretary will brief Home Minister Rajnath Singh and National Security Advisor Ajit Doval regarding the inputs received in the meeting.
Counter-radicalisation efforts would include counselling of youths, convincing community elders to persuade the younger generation to not get influenced by any extremist ideology besides others.
The focus would also be on how to quickly respond to any report of youths planning to join terror groups like ISIS and how to prevent Indian youths from coming under the sway of extremist doctrines, official sources said.
"Attraction towards radical ideology of any religion is a matter of concern. We are in the process of putting in place a robust system to counter radicalisation of Indian youths," PTI quoted a source as saying.
According to an official estimate, around 25 youngsters have been identified across the country as having been attracted to the idea of ISIS and wanting to join the group.
A Home Ministry statement said the meeting was held to sensitise the states about the existing and emerging threats to internal security situation in the country.
According to the data shared in the meeting, there is a tremendous increase of number of youths who are shifting towards radicalisation. It was discussed that stopping the youths from turning to radical ideology is important but steps to be taken to stop this process altogether.
The meeting comes after nearly 10 states submitted their assessments to the Centre on the likely challenges posed by ISIS as well as on steps conceived or taken to counter these.
ISIS has influenced thousands around the world and is now aiming to spread its leg in India.
The meeting was held to further streamline the institutional mechanisms for sharing information and to adequately meet the threats from terrorism, the statement said.
The meeting decided to strengthen the capacity building of the police officers in states through training programs, to be organised by central intelligence and security agencies.
"Some instances of radicalisation of youth in some states came up for discussion.
Appropriate measures on counter radicalisation including counselling of such youth and their families were also discussed," the statement said.
The meeting also looked at the modalities of analysing the suspected social media platforms run by terrorists and criminal outfits, it said.
In Telangana, 17 youths have been prevented from travelling to Syria and, recently, four from Maharashtra were also stopped from travelling to the Middle-East.
Sources said that although none of the youths were arrested, they were kept under surveillance. They went through counselling and are living normal lives.
Maharashtra and Telangana have already put in place a model for dealing with ISIS-related cases. While there have been arrests in some cases, agencies realised that arrest should not be the first option.
Monitoring of social media has already begun, sources, meanwhile, said, adding that efforts would be made to gain the confidence of the Muslim community.
Till now, 11 Indians have been identified who joined ISIS, of whom five are reportedly dead.
(With inputs from PTI)