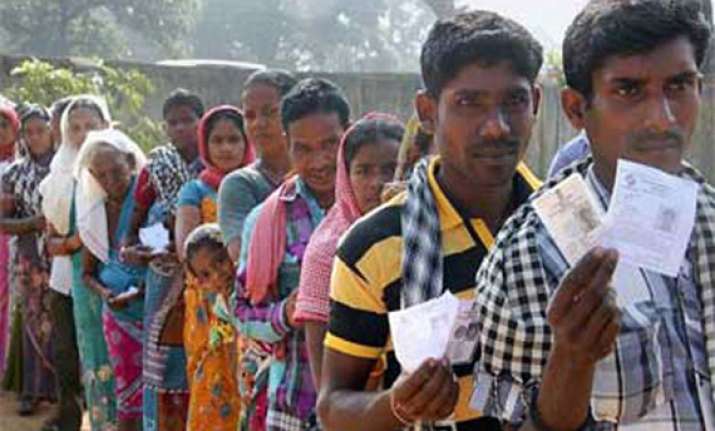 Panaji:  Goa's record voting percentage Saturday has not only surprised politicians in Goa, but also sent pre-poll calculations haywire.
The 76.82 percent vote, a record for Goa as far as Lok Sabha polls here are concerned, has also given credence to the theory of a massive 'silent vote'; something has put the fear of the devil amongst politicians.
Polling in Goa began on a brisk note Saturday morning. But when steady voting threatened to break the 15 percent barrier as early as 9 a.m., even Chief Minister
Manohar Parrikar
, who arguably has the most astute political mind in contemporary Goan politics, estimated a 70 percent voter turnout. He was nearly seven percent off the mark.
Saturday's record breaking voting was nearly 21 percent higher than the percentage posted during the last Lok Sabha election in 2009, when nearly 55 percent of the eligible voters cast ballot.
The 76.82 percent voting record broke the more modest 1998 general election tally of 61 percent.
Parrikar was quick to appropriate the increased voting for his party, claiming the silent voter chosen the Bharatiya Janata Party (BJP).
'They are silent because they do not know you. We (politicians) understand it. When they smile at us, we know it is our vote,' Parrikar said.
Former chief minister and Congress candidate from North Goa constituency Ravi Naik claimed the 'silent voter' for himself, even revealing a 'trick', which according to him is a litmus test for identifying the instinct of a voter.