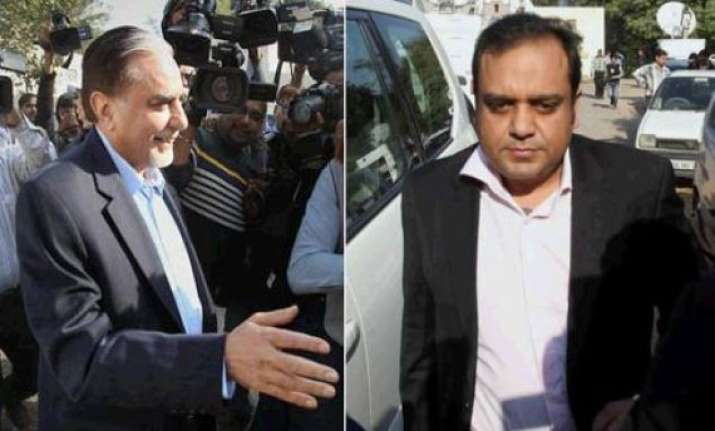 New Delhi,Dec 20: A court in New Delhi on Thursday told the Delhi Police to give ten working days time to Zee Group Chairman Subhash Chandra and his son if it wants to arrest them in the case of alleged Rs 100 crore extortion bid from Congress MP Naveen Jindal's firm by two editors of the news channel.
"You (crime branch of Delhi Police) proceed with the investigation, the moment you get evidence against them (Chandra and Goenka) then you approach the court to take permission to arrest them.
"In case arrest is required, you will have to give ten days time before arresting them," Additional Sessions Judge Raj Rani Mitra said.
The court passed the order while disposing of the anticipatory bail plea of Chandra and his son, Puneet Goenka, the managing director at Zee Entertainment Enterprises Ltd.
Earlier, on December 6, the court had granted them interim protection from arrest till December 14 on an application filed by the father-son duo, seeking the relief from arrest in the form of interim protection or anticipatory bail.
The court had then directed them to "join and cooperate" with the probe in the case of alleged extortion bid by Zee News Editor Sudhir Chaudhary and Zee Business Editor Samir Ahluwalia.
On December 14, the protection was further extended till Thursday.
However, on Thursday, the prosecution opposed their plea for further extension of interim protection.