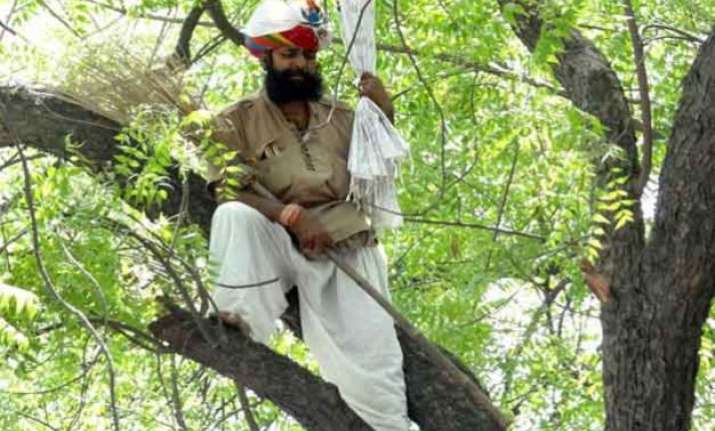 New Delhi: Family members of Gajendra Singh, Rajasthan farmer who allegedly committed suicide in an Aam Aadmi Party rally in Delhi, today said that the purported suicide note was not in his handwriting.
The recent claim has given a new twist to the mysterious death of 41-year old farmer from Dausa district. His death has sparked a political debate in and outside the parliament.
A report published in Hindustan Times said that one of Gajendra's five sisters as well as his aunt claimed that the purported suicide note – which they have seen on television news channels – was not in his handwriting.
The purported suicide note left by Singh said he had lost his crop in last month's untimely rain and hailstorm, and his father had disowned him asking to suggest the ways to go back home.
District officials in Dausa said that crop damage in the Baswa tehsil, where his village is located, was not more than 20-25% which was far less than the damage in many other parts of Rajasthan.
Singh's last rites were performed at a hillock near his home in Nangal Jhamarwada, around 120 km from state capital Jaipur, after his body reached his ancestral village on Thursday morning.
His eldest son, 11, lit the pyre in the presence of family member and villagers besides Congress leaders.