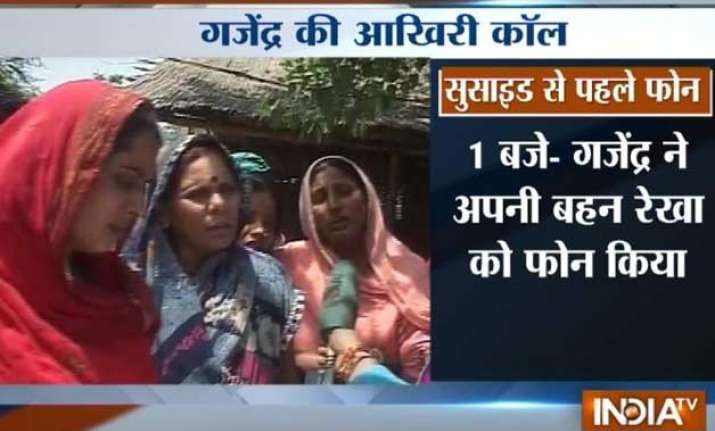 New Delhi: Gajendra Singh, a Rajasthan farmer who committed suicide at the Aam Aadmi Party rally in Delhi yesterday, had called her sister shortly before committing suicide. 
According to reports, he had made first call to his brother at 11:15 am which the latter didn't answer. At 11:30 am, Gajendra's brother called him back. At that time the farmer had told his brother to watch him on TV. 
Again at 01:15 pm, Gajendra made a call to his sister and told her to watch him on TV. "Mujhe TV par dekho," he had said. 
Gajendra had also told her sister that he, after returning from the rally, will buy furniture.
Gajendra, a resident of Dausa in Rajasthan, hanged himself before more than a thousand people at a kisan rally called by AAP to protest NDA government's Land Acquisition Bill at Jantar Mantar.
The 43-year-old man, father-of-three, was politically ambitious. He had unsuccessfully contested 2008 and 2013 Rajasthan assembly elections as a Samajwadi Party candidate. After that, he wanted to join AAP.