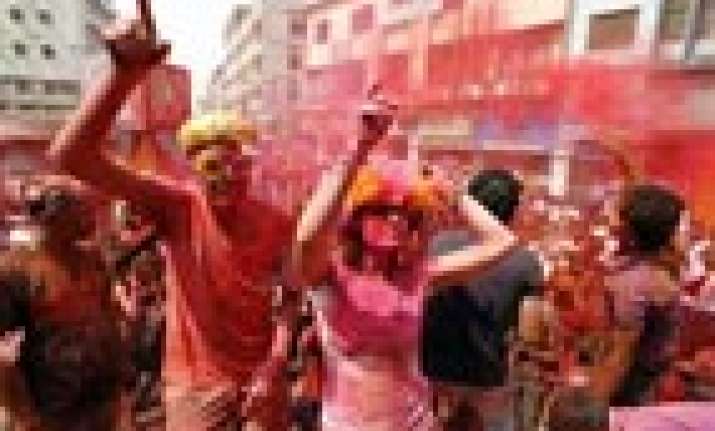 Jaipur: Foreign tourists in India enjoyed the festival of colour Holi with great enthusiasm in Rajasthan.
Artist from various parts of the country gathered to perform Raasleela, a dance form depicting life of Hindu god Krishna.
Troupes of singers who render folk songs associated with Holi also participated in the festivities.
The tourist said that they enjoyed coming to Pushkar and playing Holi with flowers.
"I see this festival the first time and it's amazing, the performance is just amazing. Thank you very much, it's very good, very good," said a tourist from Germany.
People dressed as Hindu god Krishna and his consort Radha, danced and threw flowers on devotees and the gathering of people.
The tourist said that they were getting good vibes and energy and the music was soothing.
"It's great, all the colours and all the lights and flowers, it's great, all the dance" said an Australia tourist.
Holi, the Indian festival of colors, is celebrated with the onset of spring. The festival brings together people from all classes and age groups.
This year, Holi would be celebrated on March 19 and 20.