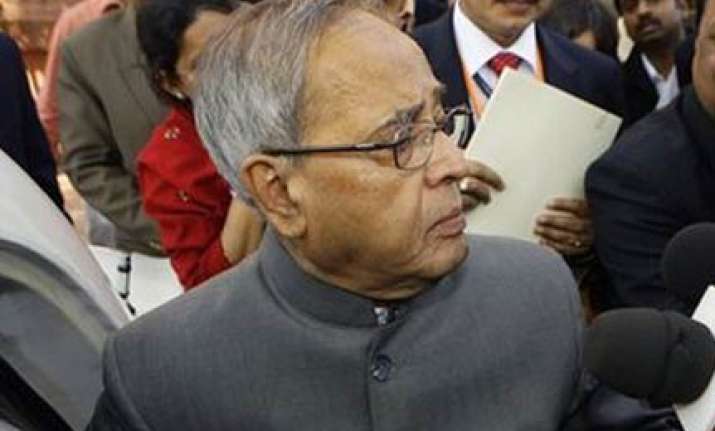 New Delhi/Mumbai, Nov 25: In the wake of a massive housing finance racket involving public sector banks and financial institutions, Finance Minister Pranab Mukherjee today asked them to look into their exposures to companies involved in the fraud as LIC said its housing finance entity is stable.
Government described the scam as "very small" in the entire banking system, and that there was no systemic failure but only individual greed.
LIC, whose housing finance entity chief was arrested, and Bank of India, whose senior official was also nabbed in the scam, said that they have initiated an internal inquiry into the matter. They maintained that their exposure to the realty sector is small and loans are performing well.
Mukherjee, who said law will take its course against bank officials involved in the scam, held a review meeting in Delhi with officers of department of financial services and discussed the situation arising out of the CBI case involving a few banks and LICHF company.
The financial services department indicated that an initial assessment has indicated that these were isolated instances of alleged illegal gratification. The asset quality in these cases has not been impaired.
Mukherjee directed all the PSBs, financial institutions and insurance companies to look into their exposures to the various companies mentioned in the CBI application filed in the court.
He directed that they should carry out an independent evaluation on the asset quality, documentation and compliance of other prudential requirements in the companies mentioned by CBI.
The Finance Minister directed that while the CBI will take necessary action as per their mandate, banks and financial institutions should be instructed to take appropriate action against these individuals as per procedure.
He also indicated that the board of directors of the banks and financial institutions should carry out a fresh assessment of non-performing assets (NPAs) in these institutions.
Mukherjee said the banks and financial institutions should strengthen the NPA monitoring and management in their institutions to ensure that advance action was taken to identify incipient sickness and take appropriate action on it.
He directed that they should ensure that all procedures and due diligences consistent with board approved guidelines have been adhered to while approving the loans. PTI