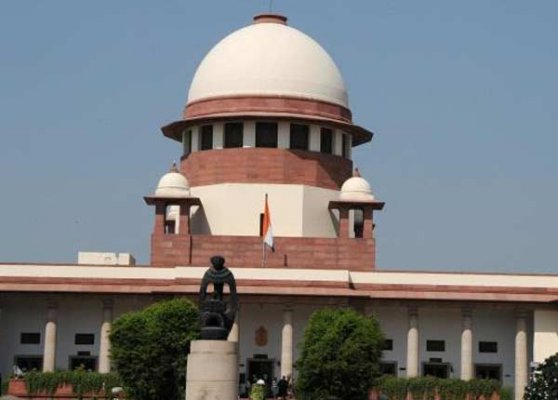 New Delhi: The Supreme Court on Friday asked Sahara to ask its overseas creditor to transfer USD 650 million in the escrow account - to comply with the conditions for the release of Subrata Roy and two directors - before it give its nod for fresh arrangement for mortgaging the group's overseas hotels in London and New York.
A bench of Justice TS Thakur, Justice Anil R Dave and Justice AK Sikri said this as senior counsel Srinivasan Ganesh told the court that earlier attempt of Sahara to sell its three overseas hotels ran into rough weather and they started facing difficulties with even Bank of China which had extended loans for buying them.
The hotels are Grosvenor House Hotel (London) and the New York Plaza and Dream New York hotels (New York).
The court was told that overseas creditors while taking over the loans extended by Bank of China, a junior loan against the same properties has been negotiated to comply with the March 26 order of the Apex Court.
Sahara informed the court that the loan raised by it by the proposed mortgage of its hotels was at a "significantly higher rate of interest".
Ganesh also gave the details of four other assets - the sale of which Sahara has negotiated - and the proceeds from those transactions would go to Sahara SEBI Refund Account. However, what did not carry weight with the court was the submission that the sale proceed of some of these properties were in post-dated cheques only realisable by April 2015.
Expressing its misgivings, the court said: "There is an apprehension to this that you are (doing for) blocking the sale of these properties. If they (SEBI) have a better deal then let them come. We propose to appoint an agency if we find a better offer."
The court asked SEBI counsel Pratap Venugopal and amicus curiae Shekhar Naphade to give it the names of the assets management companies which could be relied upon for disposing Sahara's real estate assets if that eventuality arises.
The Apex Court by its March 26 order had asked Sahara's two real estate companies - Sahara India Real Estate Corporation Limited (SIRECL) and Sahara Housing Investment Corporation Limited (SHICL) to deposit with market regulator SEBI Rs 5,000 crore cash and another Rs 5,000 crore in bank guarantees as a part payment of Rs 24,000 crore of investors money collected by them through OFCDs in 2008-2009.
The court had said that this would also be a condition for the release of Roy and other directors who were sent to judicial custody on March 4 and are in Tihar jail since then.
The court then adjourned the hearing for December 2 asking the market regulator and Naphade to file their response to Sahara's application.
The court had some lighter moments as Justice Thakur told Ganesh that "So far as your client (Roy) is concerned he seems to be very comfortable in jail. He appears to be doing nothing (to secure his release)".
"You are so heavenly blessed with so much money that Rs.20,000 crore or Rs.30,000 crore is nothing for you," the court said also referring to the recovery of more than Rs. 135 crores in recent tax raids.
Defending Roy, Ganesh said: "If it was possible for him to come out, he would not stay in jail a day more than required. He is a captain of real estate industry."
"Nobody should have an impression that we are having good time in jail and prolonging our stay in jail," he told the court.