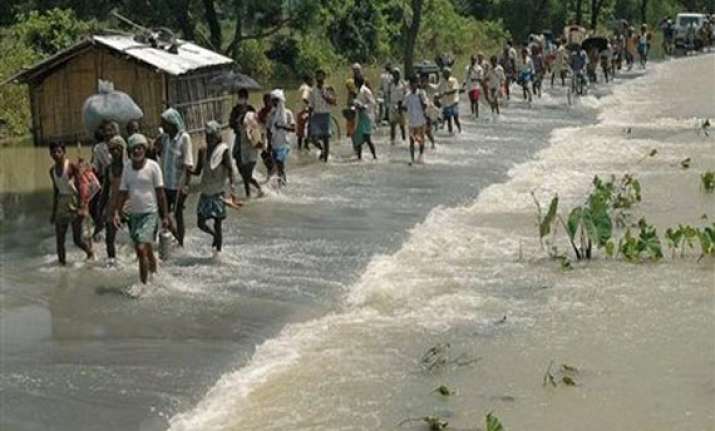 Malda: Over 15 villages were today submerged in the flood waters affecting a population of ten thousand in Malda district, official sources said.
The swollen Ganga today breached an embankment at Gopalpur area in Manikchak block submerging several villages, the sources said.
Rescue teams rushed to the area and moved the people to safer places, the sources said.
The river was flowing 25 cm above the danger level, the sources said.
District Magistrate G Kirankumar was supervising relief operations.
Leaves of the block level employees were cancelled in view of the situation, the sources said.