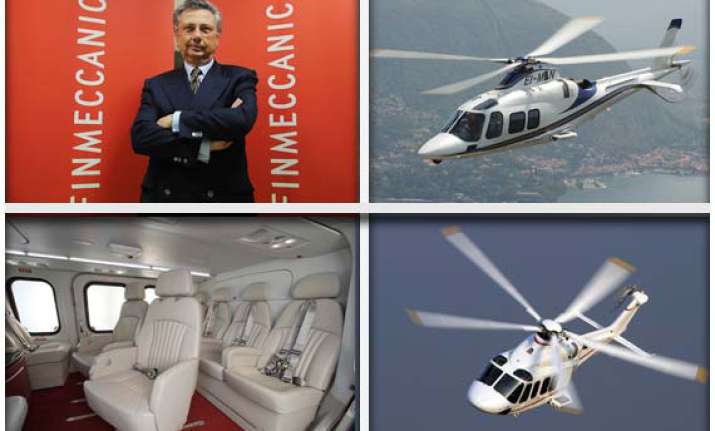 Before we mention the key figures behind the VVIP choppers scam, a brief look into how the deal came about.
In 2010, a 560 million euro ($749.2 million) contract was awarded to Augusta Westland, one of Finmeccanica's  subsidiary to supply VVIP choppers.
The new choppers were being procured to replace the ageing Russian-made Mi-8 choppers. The first choppers were due to be delivered by December 2012 . India has already received three such choppers.
An Italian daily  'La Repubblica', reported that the deal was not fair , the Indian government officials changed  terms and conditions of the deal in favour of the Italian company in exchange of kickbacks. Slush funds were generated  and the money was allegedly used by a top Finmeccanica official to bribe Italian political parties.