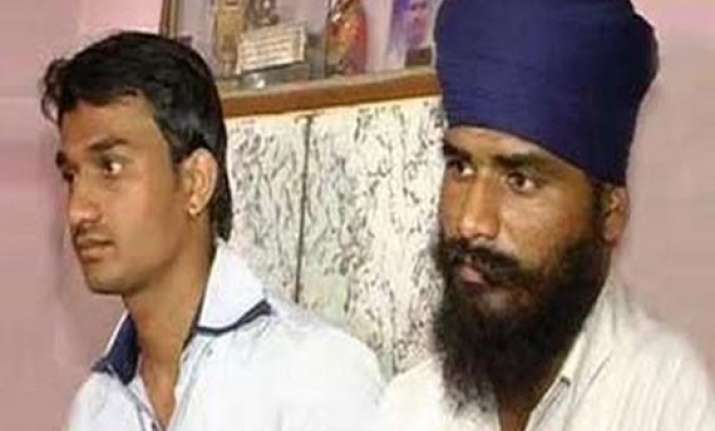 Pune, Aug 1 : Ankush Domle, a boy in Pune, ran away from his home 12 years ago, boarded a truck ad landeed at Nanded gurudwara. His family searched in vain for him.
In February 2002,  Ankush was scolded by his mother over a minor matter, and the boy ran away. He worked as a sevadar in Nanded gurudwara, became a Sikh after learning Gurbani, and the priests, happy with his behaviour, took him to Ludhiana.  His new name was Gurban Singh.
Meanwhile, Ankush continued to search his family through Facebook, and one day he struck paydirt. He got connected with his younger brother.
The Domle family, at first, refused to believe it. But Ankush's mother identified him by his gait, and injury scar on his head.
Ankush is now on the horns of a dilemma: should he leave the Sikh priests who took care of him and reunite with his family, or stay away from his parents.
A sure Bollywood potboiler that needs the intervention of a good scriptwriter.