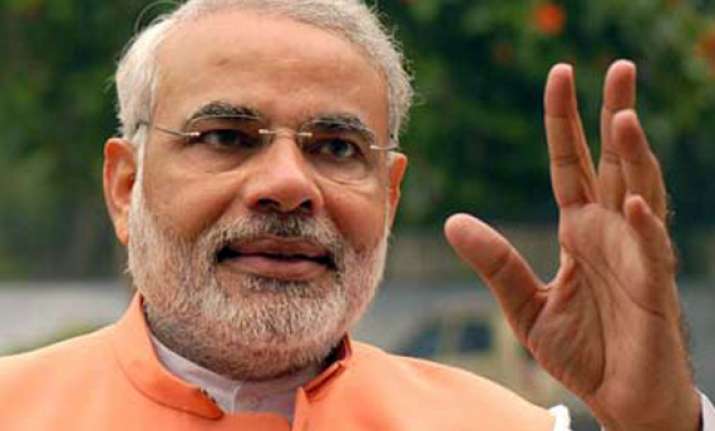 Anand (Guj), Feb 1: Gujarat Chief Minister Narendra Modi on Tuesday said that the state would deal with every "sabotage" against it with the weapon of Sadbhavna.

"Gujarat will answer every sabotage that is plotted against it with Sadbhavna weapon," he said at the end of his day-long 27th Sadbhavna fast in Anand district.

He also called upon the people to eradicate "vote bank policy" from the Indian politics. "Their (opposition's) policy is divide and rule while our policy is inclusive growth through collective efforts," Modi said.

"The Centre, in its last year's budget, announced that it would take up a pilot project to connect 3,000 villages with broadband connectivity. Gujarat, in 2008, had already connected all the 18,000 villages of the state with broadband connectivity," he said.

He also said that "it is difficult to understand my Sadbhavna mission through the prism of politics".

Modi announced a development package of Rs 2,845 crore for the district, of which Rs 1,400 crore will be allocated for setting up a new power station at Dhuvaran.