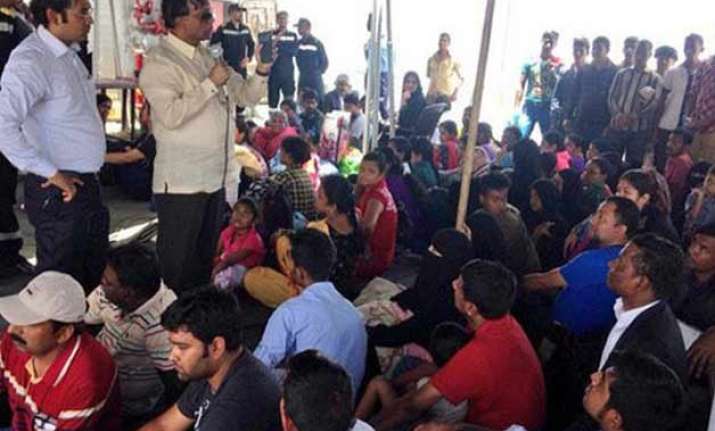 Kochi: With more than 300 Bangladesh nationals safely evacuated from war-torn Yemen and brought here on board two passenger ships on Saturday, a senior diplomat of the neighbouring country thanked India for the timely help.
"We are grateful to India's effort to bring our nationals safely from the conflict-hit Yemen," Shah Ahmed Shafi told reporters here.
A total of 337 Bangladesh nationals were among the 475 people including 65 Yemenese of Indian Origin who arrived from Djibouti onboard the two passenger ships sent by the government.
He said his country was having difficulty in evacuation of its nationals and they approached the Indian Government following which evacuation of 337 Bangladeshis was made.
Shafi was here to receive the Bangaldesh nationals and arrange for their onward journey to Dhakha by special flights.
A doctor, part of the crew of one of the ships, said they had to take special care to keep well kidney patient 50 year old Ramadan Salah Hussein during the six-day journey.
The patient, an Yemenese of Indian Origin who required two dialysis a week, managed the journey without much trouble, Dr Azaf Niyaz told PTI.
"It was because of the will power of the patient. He has been taken to General Hospital Ernakulam for dialysis," he said.
Meanwhile, Officials said of the 65 Yemenese of Indian Origin, eight did not have travel documents while others had Person of Indian Origin (PIO) cards.
While those with PIO cards would be sent to various destinations, including Maharashtra and Gujarat, officials were awaiting instruction from the government with regard to disembarkment of the eight.