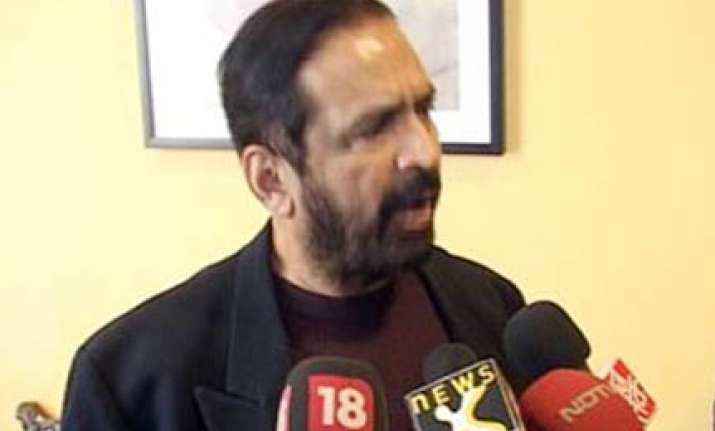 New Delhi : The controversy over substantial payments made to a London-based company by the Commonwealth Games Organising Committee took a new turn on Monday with the revelation that an e-mail by the Indian High Commission, made public by OC Chairman Suresh Kalmadi, was "doctored".
Kalmadi met External Affairs Minister S M Krishna and was confronted with the genuine e-mail from the High Commission which did not mention the name of the firm, A M Films, which had been given a sum of over Rs three crore for providing services by the OC.
 The sources said the e-mail, which was examined by the Ministry of External Affairs for its veracity, could have been "doctored".
A M Films was reportedly given over 4.50 lakh pounds without following any proper tendering procedure and paper work. According to Kalmadi, the firm was recommended by the High Commission and he had cited an e-mail by a clerk-level official of the mission in support of his claim.
However, the High Commission has denied recommending any company to the OC and has also maintained that the official, Raju Sebastian, was not authorised to do so.
Under pressure due to these controversies, Kalmadi, after meeting Krishna, constituted a three-member panel to probe allegations of irregular financial transactions with the London-based firm.
"Organising Committee Commonwealth Games Delhi 2010 Chairman Suresh Kalmadi has set up the panel which includes Jarnail Singh, OC Chief Executive Officer, G C Chaturvedi, Special Director General-Finance, and Gurjyot Kaur, Chief Vigilance Officer," OC Secretary General Lalit Bhanot told reporters here.
"The Committee will look into the issue of money being paid to AM Car and Van Limited and the Ministry of External Affair's contention about the letters issued by the Indian High Commission in the United Kingdom," he said. PTI