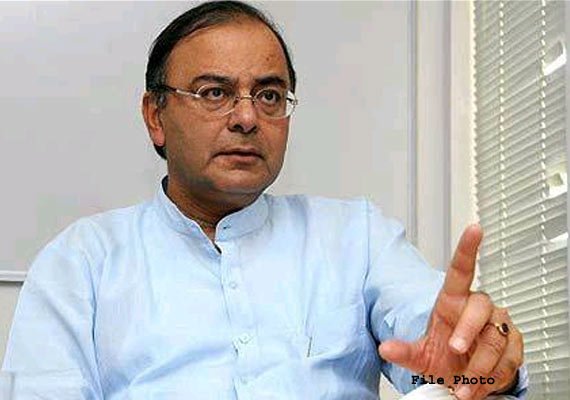 New Delhi: At a time when the focus is on illicit income stashed away in foreign accounts, Finance Minister Arun Jaitley Thursday asked the Income Tax department not to lose sight of domestic black money and pursue offenders in sectors where it is most prevalent.
Jaitley told revenue department officials to "not lose sight of domestic black money keeping in view its much higher magnitude".
He asked them "to make their best efforts to chase those sectors where the domestic black money is most prevalent", a finance ministry statement said.
"The recovery of black money and taxes due thereon will also help the department in achieving its tax collection targets," he added.
Addressing officials of the Central Board of Direct taxes (CBDT), the minister asked tax officials to be assessee-friendly while aiming at widening the tax base.
Speaking at a review meeting of senior tax officials to assess the revenue collection target for the current fiscal, Jaitley also said the economy was expected to do better in the third and fourth quarters and that he expected to hit his revenue target.
The country's gross domestic product (GDP) grew 5.7 percent in the first quarter of the fiscal, recording its fastest rate in two-and-a-half years.