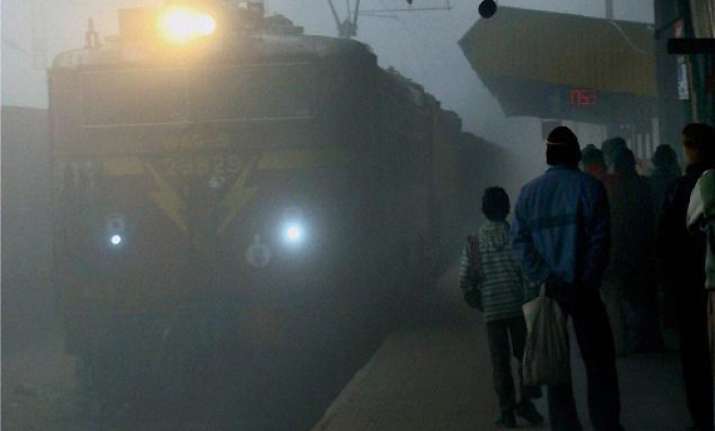 New Delhi, Dec 31: Dense fog today affected the movement of 69 trains causing inconvenience to passengers.

Railways have cancelled 30 trains and rescheduled 12 due to foggy conditions, a Northern Railway spokesperson said.

As many as 27 trains coming from Odisha, Bihar, West Bengal, Assam and other parts of the country are running late by several hours.

Hirakund Express is running late by 24 hours while Mahakaushal Express and Swatantra Express are running 12 hours behind schedule.

Bhagalpur Garib Rath is late by eight hours. The official said dense fog has reduced visibility as a result of which loco pilots are finding it difficult to run trains at the normal speed.

Elaborate arrangements have been made to disseminate information about late running of trains, he said.

"We are regularly advertising in newspapers and one can also find out through Railway Inquiry Service at telephone no 139 and railway website is also being updated about positions of trains," he said.