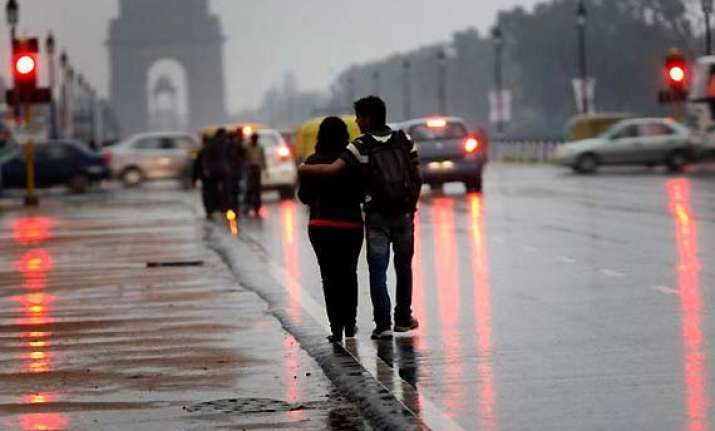 New Delhi, Dec 11: The temperature dipped in the national capital Tuesday as the city witnessed steady drizzle with chilly winds, India Meteorological Department (IMD) officials said.
The maximum temperature dipped four notches below average, settling at 18.7 degrees Celsius.
The sky remained overcast through the day and 2 mm of rainfall was recorded at the Safdarjung station of IMD.
"There has been snowfall in the Himalayas and cold winds will keep blowing during the coming days," an IMD official said.
However, the minimum temperature Tuesday morning was three notches above average as clouds enveloped the city.
A partly clouded day is expected Wednesday, though the IMD has not forecast rain. The maximum and minimum temperatures are likely to hover around 21 and 11 degree Celsius, respectively.