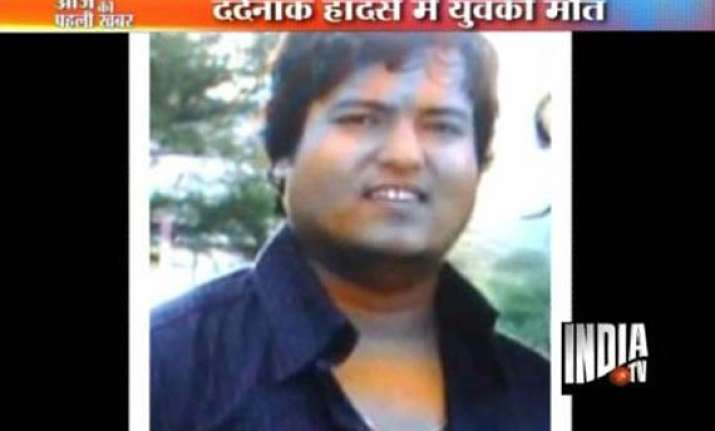 New Delhi, Nov 28: A 30-year-old motorbike rider dashed against a roadside tree in Mayur Vihar Phase 2 on Sunday night after one of his tyres had a puncture.
 
Passersby rang up 100 and called the police. The policemen reached the accident scene nearly an hour after the emergency call.
 
As the man nickname Pappu lay gasping for breath in a pool of blood, the policemen instead of rushing him to a nearby hospital, rang up for ambulance, which took another hour to arrive.
 
By the time, the man reached the hospital, he was dead.
 
Local residents appealed to the policemen to rush him to the hospital, but they chose to be silent spectators.
 
The residents said, the man could have been saved had he been taken to the nearest hospital soon after the mishap.