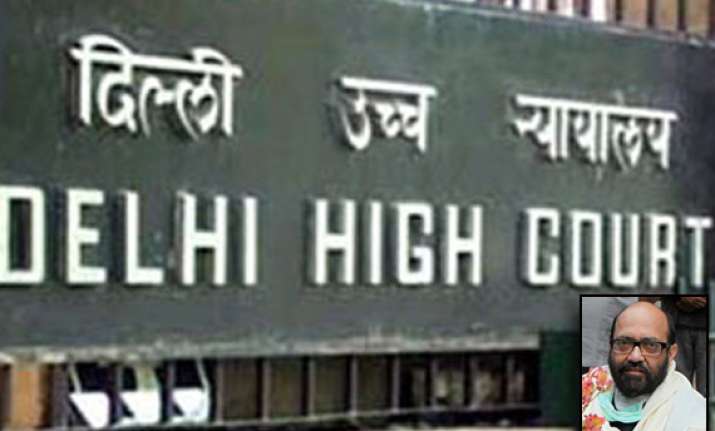 New Delhi, Dec 13: Rajya Sabha MP Amar Singh was today allowed by the Delhi High Court to secure his passport from a city court on the ground that he needs it for his frequent travels abroad for medical treatment.

Justice Suresh Kait ordered release of Singh's passport, confiscated as per one of the stipulations for grant of bail to him in the 2008 cash-for-vote scam, after modifying the bail condition.

The court also permitted Singh not to seek the trial court's permission every time he has to go abroad for his treatment. It, however, asked him to furnish his stay particulars to the trial court as and when he goes abroad.

The court's order came on Singh's plea, seeking changes in the conditions on which he was granted bail by the high court on October 24 on the ground of his frail health. He had also sought release of his passport on the ground that the passports of other accused in the case had not been seized.

Appearing for Singh, his counsel Hariharan submitted to the court that his client needs to undertake travels abroad more frequently for his medical treatment, but every time he has to go abroad, he first needs to take court's permission.

Singh has been booked under the Prevention of Corruption Act and the IPC in the cash-for-vote case and had been sent to Tihar Jail by a Delhi court on September 6. He was, however, taken to AIIMS in custody on September 12 after a bout of vomiting and diarrhoea in jail and was later granted bail by the high court due to his health condition.

Meanwhile the city police was today pulled up by a Delhi court for not recording the statements of Samajwadi Party chief Mulayam Singh Yadav and Rajya Sabha MP Amar Singh to verify if a controversial CD, purportedly having their talks with lawyer Shanti Bhushan, was authentic.

"You (police) interrogate him (Amar Singh) for the 2008 cash-for-vote case. And during that you ask him informally if he had spoken to Shanti Bhushan, to which he tells you that Shanti Bhushan had come to his place and had spoken to Mulayam Singh on phone from there. And you are satisfied with this," Chief Metropolitan Magistrate Vinod Yadav remarked to the counsel for police.

"You feel no need whatsoever of recording his statement formally. How will you prove all this unless you record his statement? The investigation is neither here nor there. You can claim anything but how will prove it?," asked Yadav. The court made the remark as counsel for Shanti Bhushan, Ajit Singh contended that police should record the statements of Amar Singh and Mulayam Singh Yadav to prove its claim that Amar Singh had confirmed the part of conversation between him (Bhushan) and Yadav.

The Special Cell of Delhi Police had in August this year sought the court's permission to close the case, registered on Bhushan's complaint alleging that the CD was doctored and seeking a probe into its authenticity.

The police sought the closure of the case saying there was no substantive evidence to prove the offence of forgery (doctoring of the controversial CD), as alleged. Bhushan's counsel also submitted to the court reports from two forensic laboratories, one from Hyderabad's Truth Lab and the other from an US lab, opining that the CD was doctored and sought further investigation.