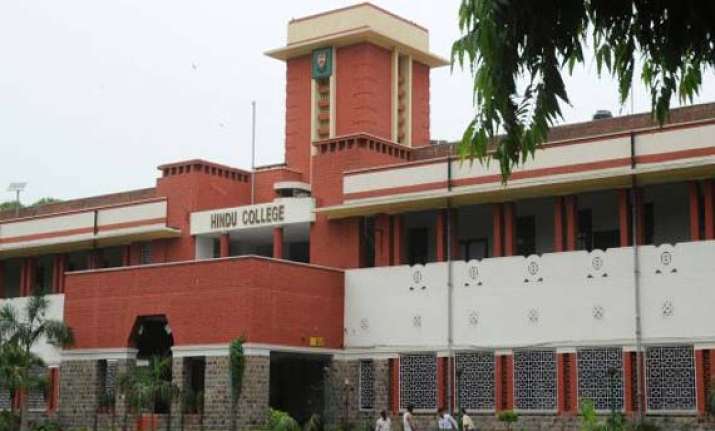 New Delhi: The Delhi High Court today sought a response from the Hindu College on scrapping of five per cent quota in admissions in undergraduate courses for candidates under the category of excellence in sports and other extra-curricular activities.
A bench of Justice Manmohan issued the notice to the Delhi University college and sought its reply within two weeks on the plea filed by an admission seeker under the Extra Curricular Activity (ECA) category.
As per the circular or guidelines of DU, five per cent seats, out of the total sanctioned seats in a college, has to be filled up by sportspersons and others under ECA category. The Hindu College has 37 seats available under ECA category, the plea filed by Vishal Maharaj, a student from Bihar, said.
However, the College's staff council, headed by the acting Principal, decided to do away with ECA quota n July 4, saying no admission under the category would be held for the academic year 2014-2015.
The plea has been filed against the decision seeking "quashing of the notice dated July 2014" and issuance of "a writ of mandamus or any other appropriate writ, order or direction directing the respondents to continue admissions under ECA quota for undergraduate programmes."